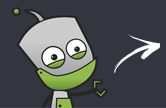 Compare all the stores in one place
Fast & secure payment options
Rated 'Excellent' on Trustpilot
Sell Google Nexus 6 64GB, trade-in price comparison
How to guarantee the best price for your Google Nexus 6 64GB trade-in
To recycle Google Nexus 6 64GB for the best cash price today, find out how much it's worth below, compare best prices in our recycling comparison table... Prices from £60.00 to £92.00 available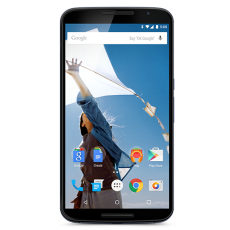 COMPARE MY MOBILE'S PROMISE
Get the most cash for the least effort
Trust in a safe & secure transaction
Real customer reviews & dedicated support
So you've decided "it's time to sell my Nexus 6" but where do you go from there? Using CompareMyMobile it's easy to get instant quotes when searching for money for your old phone – but you need to make sure you're selling the right device first! That is definitely important!
Is your phone definitely the Nexus 6? If you're not sure – don't worry – there are lots of ways you can tell. The following features and specification details should help you find out in no time!
Features and spec
Released in October 2014, the Nexus 6 was another great device for Android fans. Complete with a 1440 x 2560 pixel display, a 13MP camera and a 2MP front-facing shooter – the device also features a 2.7 GHz quad-core processor for speed and non-removable 3220 mAh battery that offers up to 24 hours of talk-time.
Available in Midnight Blue and Cloud White, the 2014 flagship phone was wireless charging enabled and water resistant – just two more features that probably attracted you to the phone in the first place. With so many great news phones out there though, we can't blame you for wanting to sell your Nexus 6 to upgrade to the latest device. Start comparing prices today using CompareMyMobile.
Can I sell my broken Nexus 6 64GB for cash online?
So you want to sell your broken Google Nexus 6? No problem! CompareMyMobile lists plenty of UK recycling companies that are more than happy to offer you money for your broken phone – but you should know that the offer will be a lot lower than if you are selling a phone in mint condition. For this reason, it might be worth getting your broken Nexus 6 fixed, if that's going to mean you get your significantly more money in the long run.