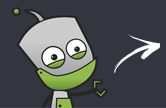 Compare all the stores in one place
Fast & secure payment options
Rated 'Excellent' on Trustpilot
Sell Google Nexus 6 32GB, trade-in price comparison
How to guarantee the best price for your Google Nexus 6 32GB trade-in
To recycle Google Nexus 6 32GB for the best cash price today, find out how much it's worth below, compare best prices in our recycling comparison table... Prices from £60.00 to £102.00 available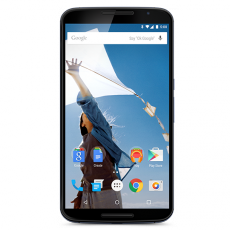 COMPARE MY MOBILE'S PROMISE
Get the most cash for the least effort
Trust in a safe & secure transaction
Real customer reviews & dedicated support
So you want to sell your Nexus 6 for cash but not sure where to start? Don't worry – we've got your back. Simply enter the make and model of your device and we'll show you the top prices from across the UK market. You need to make sure you're selling the right device first though. Not sure if you've got the Nexus 5 or Nexus 6? Check out the specs below to finally know the answer once and for all!
Features and spec
Released in October 2014, the Nexus 6 was Google's most eagerly anticipated devices of the year. Coming complete with a 5.96-inch 1440 x 2560 display with slim bezels, as well as 13MP and 2MP rear and front-facing cameras – the Nexus 6 was a serious competitor for Samsung and Apple devices of the time.
It ran on a 2.7GHz quad-core processor, so your entire user experience would have been a smooth one, and came with wireless charging for the Li-Po 2330 mAh battery – which had 24 hours' worth of talk time battery life anyway.
The device came in both blue and white, so you phone must be one of those colours if you're trading in the Nexus 6. Take a look on the back of your device, or at the original box if you're still unsure.
Can I sell broken Nexus 6 phones?
Selling broken phones using CompareMyMobile is easier than ever before – simply select the make and model of your phone, then select 'broken' as the condition to get realistic trade-in offers for your Nexus 6. Recycling companies will offer you less money for a broken phone than they will for one in mint condition though, so it may be worth getting your device fixed if it's going to gain you more money in the long run.