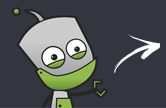 Compare all the stores in one place
Fast & secure payment options
Rated 'Excellent' on Trustpilot
Sell Google Nexus 5 16GB, trade-in price comparison
How to guarantee the best price for your Google Nexus 5 16GB trade-in
To recycle Google Nexus 5 16GB for the best cash price today, find out how much it's worth below, compare best prices in our recycling comparison table... Prices from £25.00 to £30.00 available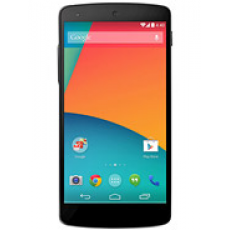 COMPARE MY MOBILE'S PROMISE
Get the most cash for the least effort
Trust in a safe & secure transaction
Real customer reviews & dedicated support
Google's Nexus 5 excited Android fans all over the world, and with good reason too. But with other names like the Nexus 4, Nexus 7 and, let's face it, a whole load of other great Android devices out there – how do you know if you're trying to trade in the right Nexus? Check this out.
Features and specs
When it was first released, the Nexus 5 just came in black and white – solid colours to please the majority. But in the months since its release we've also seen appear in bright red, a move which seems equally popular.
The first way to definitely identify your device as a Nexus is so obviously placed on the back, the Nexus logo stretches along the entire casing on the back of the device. But how do you identify it as the Nexus 5 before you decide where to sell?
Well, the 4.95-inch display has a resolution of 1080 x 1920 pixels, so it's bigger and clearer than the 4.7-inch 769 x 1280 pixel screen on the Nexus 4 – this will be plain to see if you hold the devices up next to each other.
The Nexus 5 also comes sporting an 8MP camera with LED flash, autofocus and optical image stabilisation – which is a lot better than just the LED flash on its predecessor - and a 1.3MP front-facing camera, so you'll see that too by checking out both sides of the phone.
Power-wise this device is impressive too – the quad-core 1.5 GHz processor is support by a Snapdragon chip, and it launched running the latest version of Android KitKat. The Nexus 4 launched on Jelly Bean, so if your memory stretches back that far, then you'll probably remember that too.
Ready to recycle your Nexus 5 now? We wouldn't be surprised if you're getting the upgrade. Happy selling!