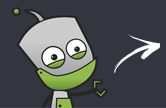 Compare all the stores in one place
Fast & secure payment options
Rated 'Excellent' on Trustpilot
Sell Google Nexus 4 8GB, trade-in price comparison
How to guarantee the best price for your Google Nexus 4 8GB trade-in
To recycle Google Nexus 4 8GB for the best cash price today, find out how much it's worth below, compare best prices in our recycling comparison table... Prices from £10.00 to £11.00 available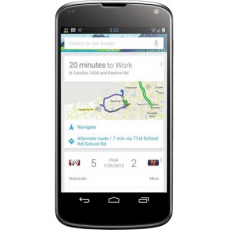 COMPARE MY MOBILE'S PROMISE
Get the most cash for the least effort
Trust in a safe & secure transaction
Real customer reviews & dedicated support
The very first thing that would attract you in the Google Nexus 4 8GB is its glass appearance from front to back. This makes Google's very first smart phone very smart-looking and classy. The front glass appearance comes with rounded edges that feel good to the touch and comfortable to hold. At first glance, this smart phone from Google looks well-built and could last a long time because its 4.7 inches diagonal screen is made of corning gorilla glass which is scratch resistant. This was recently released in the year 2012 but until now, it is popular that it keeps getting sold out in most stores.

Product Features

It uses a quad-core processor and 2GB RAM making this phone unbelievably fast.
It has a 360° Panorama Photo Sphere camera for better image quality
It comes with 8MP main camera and 1.3MP front camera.
It has an internal storage capacity of 8GB plus a 2B RAM
Wireless charging made possible
With Wi-fi and Bluetooth connections for internet access and file sharing in a jiffy
It uses a 2100 Mah lithium polymer battery for long lasting performance
It is powered by Android 4.2 Jelly Bean OS for a better Android experience

What sets the Google Nexus 4 8GB apart is the fact that it is unique in features. It has features that no other smart phones posses. The Google Nexus 4 8GB may have a product sequel in the future because of the great response to this smart phone. This means that a newer and more modern model could be introduced in the future, making you want to replace your older model. Although this may happen, recycling old devices is helpful so that your old Google Nexus will have a new life. This is possible by selling your old devices. You get money in exchange and you save the environment by reducing electronic wastes.