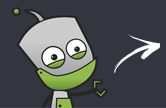 Compare all the stores in one place
Fast & secure payment options
Rated 'Excellent' on Trustpilot
Sell Apple iPod Touch 8GB - 4th Generation, trade-in price comparison
How to guarantee the best price for your Apple iPod Touch 8GB - 4th Generation trade-in
To recycle Apple iPod Touch 8GB - 4th Generation for the best cash price today, find out how much it's worth below, compare best prices in our recycling comparison table... Prices from £5.00 to £24.00 available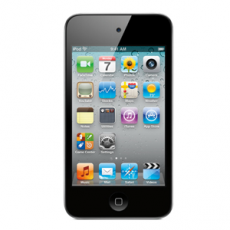 COMPARE MY MOBILE'S PROMISE
Get the most cash for the least effort
Trust in a safe & secure transaction
Real customer reviews & dedicated support
The iPod Touch 8GB 4th Generation though has not seen much change in the design area but the features of the device have received a major overhaul. The iPod Touch 4Th Generation hence comes with a camera for video recording in high definition, iCloud, e-mail, image shooting, appointments, games, etc. The iPod Touch 4th Generation is available in color choices of black and white.
Product Features:
The iPod Touch 8GB 4th Generation is a type digital player product.
The device has integrated flash memory of 8GB that cannot be expanded due to lack of an expansion slot.
The iPod Touch 4th Generation now supports Bluetooth interface of version 2.1 EDR along with USB at hi-speed and Wi-Fi.
The software of the device supports web browsing with safari, calendar, reminders, images, contacts, notes, iMessage, maps, weather, news, etc.
The iPod Touch 4th Generation is lighter than its predecessors at 3.6 ounces.
The iPod Touch 4th Generation along with fitness features like Nike+ now has two cameras, pedometer, gyro sensor, FaceTime, multi-touch interface, iCloud, VoiceOver and video recording at 720 fps.
The device supports an increased list of audio formats like 2 versions of Audible AAX, MP3, WAV, AAC and Audible.
While the size remains at 3.5 inches the resolution of the LCD display screen has been increased to 960x640 pixels with Retina display.
While the iPod Touch 8GB 4th Generation is the latest and most advanced MP3 player available in the market it does lack GPS and 3G. Hence many users might want to upgrade to a more powerful and feature laden device.
However before upgrading you might want to consider increasing the life cycle of your old iPod. Selling your old iPod online hence is a viable option. This will help safeguard the environment from any chemical spillage and will also help you earn some extra money.