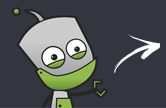 Compare all the stores in one place
Fast & secure payment options
Rated 'Excellent' on Trustpilot
Sell Apple iPod Touch 8GB - 3rd Generation, trade-in price comparison
How to guarantee the best price for your Apple iPod Touch 8GB - 3rd Generation trade-in
To recycle Apple iPod Touch 8GB - 3rd Generation for the best cash price today, find out how much it's worth below, compare best prices in our recycling comparison table... Prices from £4.00 to £4.00 available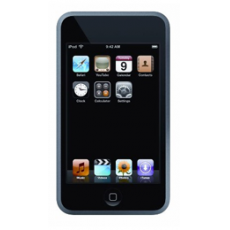 COMPARE MY MOBILE'S PROMISE
Get the most cash for the least effort
Trust in a safe & secure transaction
Real customer reviews & dedicated support
The iPod Touch 8GB 3rd Generation has had a minimal makeover in the design aspect but the internal hardware has been improved in comparison to its predecessor. The iPod Touch 3rd Generation hence now has a better interface, new features like the Voice Control, improved capacity, faster processing with an improved processor and excellent Wi-Fi. The various other features like e-mail, weather forecast, voice memo, calendar, etc make it almost a pocket friendly PC rather than an MP3 player.
Product Features:
The iPod Touch 8GB 3rd Generation is a type digital player product.
The 3rd Generation iPods now come with Bluetooth interface apart from supporting USB in hi-speed and Wi-Fi.
The iPod Touch has an integrated flash memory of 8GB. The device lacks expansion slot for the memory.
The iPod Touch 3rd Generation is known to be lightweight hence weighs only 4.1 ounces.
The iPod Touch supports various audio and visual formats like AAC, Apple Lossless, MP3, Audible, WAV, MPEG-4 and image viewing in JPEG.
Random play, repeat, shuffle, play all and playlist are the music play modes supported by the iPod Touch.
Like its predecessor the iPod Touch 3rd Generation also has a LCD display screen of 3.5 inches 480x320 pixels.
The iPod Touch can also supports almost 20 different languages.
The biggest disappointment for users with the iPod Touch 8GB 3rd Generation is that the device lacks a camera like its sibling, the iPhone 3GS. Hence many users wish to upgrade to a better iPod.
But while considering an upgrade you can also rethink about recycling your old device. Many users simply throw away their old iPod causing an environmental disaster. Hence selling the old device online is a more viable option. This option allows you to earn extra cash.