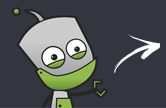 Compare all the stores in one place
Fast & secure payment options
Rated 'Excellent' on Trustpilot
Sell Apple iPod Touch 8GB - 2nd Generation, trade-in price comparison
How to guarantee the best price for your Apple iPod Touch 8GB - 2nd Generation trade-in
To recycle Apple iPod Touch 8GB - 2nd Generation for the best cash price today, find out how much it's worth below, compare best prices in our recycling comparison table... Prices from £1.00 to £1.00 available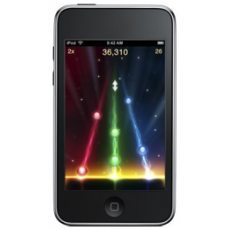 COMPARE MY MOBILE'S PROMISE
Get the most cash for the least effort
Trust in a safe & secure transaction
Real customer reviews & dedicated support
Apple changed certain design aspects in the iPod Touch 8GB 2nd Generation to improve the hardware and thus make the device more durable. Hence the iPod Touch 2nd Generation now comes with a dedicated button for the volume control and a rounded edges design that makes the iPod Touch 2nd Generation slimmer than its predecessors. The device has all the features a user might want from a great music payer, e-mail, Wi-Fi, web browsing, calendar, contacts and the weather.
Product Features:
The iPod Touch 8GB 2nd Generation is a digital player type product.
The device supports Wi-Fi along with a hi-speed USB interface.
The device has a flash memory of 8GB. There is not expansion slot to increase the memory.
The iPod Touch is quite lightweight hence weighs 4.1 ounces.
The iPod Touch supports various audio formats like AAC, WAV, Apple Lossless, MP3 and Audible.
The device also supports other features like providing support for variable bit rate, MPEG-4 and image viewing in JPEG.
Shuffle, random play, repeat, play all and playlist are the various music play modes.
The display screen of the iPod Touch is similar to the iPhone 3GS at 3.5 inches and 480x320 pixels resolution.
The iPod Touch also comes with other features like USB 2.0, phone book, multi-touch interface, Nike+, date display and Genius technology.
The iPod Touch 8GB 2nd Generation is definitely one of the best iPods released by Apple but there are iPods which have better battery life and audio quality. Hence any user might want to upgrade, but to upgrade you must not just throw your old iPod into a landfill or non-reputed recycle center.
To sell your old device online is a more viable option as it will help to increase the life cycle of the device.