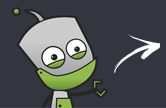 Compare all the stores in one place
Fast & secure payment options
Rated 'Excellent' on Trustpilot
Sell Apple iPod Touch 64GB - 4th Generation, trade-in price comparison
How to guarantee the best price for your Apple iPod Touch 64GB - 4th Generation trade-in
To recycle Apple iPod Touch 64GB - 4th Generation for the best cash price today, find out how much it's worth below, compare best prices in our recycling comparison table... Prices from £10.00 to £38.00 available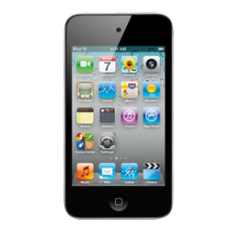 COMPARE MY MOBILE'S PROMISE
Get the most cash for the least effort
Trust in a safe & secure transaction
Real customer reviews & dedicated support
The iPod 4th Generation 64GB Touch has been made to look very similar to its older sibling, the Apple iPhone version 4. The iPod 4th Generation 64GB Touch hence also comes with Retina display and a resolution of 640x960 pixels. The iPod 4th Generation 64GB Touch also has a slimmer bezel made of metal, dedicated buttons for adjustment of the volume and the much loved crisper screen display.
Product Features:
The iPod 4th Generation 64GB Touch is a music player of digital type with an internal capacity for storage of 64GB.
The iPod of the 4th Generation weighs 100 grams.
The 4th Generation device has a LCD display screen of 3.5" and the usual resolution by Apple of 640x960 pixels.
The iPod comes with a camera that still supports video recording and not shooting of images.
This 4th Generation device supports multiple languages along with stereo for output.
This iPod also supports AAC, AIFF, MP3, Audible, and Apple Lossless for audio.
The device supports MPEG-4 and variable bit rate while also supporting JPEG format for image playback.
The iPod also supports numerous playback modes like play all, repeat one track, shuffle and also playlist.
The additional features of the iPod include timer, digital clock, date display, battery level indicator, web browsing, Nike+, the loved Genius technology, voice command, voice memo and volume limiter.
Despite the crisper and brighter display screen the iPod 4th Generation 64GB Touch is not yet patronized by many because of the lack of a full-fledged camera. The latest Apple devices allow image shooting and recording of video and better audio quality.
A pile up of old electronic gadgets is a common sight in everyone's homes. Such carelessness is costing our environment that is increasingly being subjected to global warming which can have catastrophic consequences. Hence prevent such a buildup of electronic devices. If you don't need it then sell it and prevent damage to your immediate locale. Each responsible person can help transform our planet.