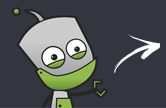 Compare all the stores in one place
Fast & secure payment options
Rated 'Excellent' on Trustpilot
Sell Apple iPod Touch 64GB - 3rd Generation, trade-in price comparison
How to guarantee the best price for your Apple iPod Touch 64GB - 3rd Generation trade-in
To recycle Apple iPod Touch 64GB - 3rd Generation for the best cash price today, find out how much it's worth below, compare best prices in our recycling comparison table... Prices from £8.00 to £8.00 available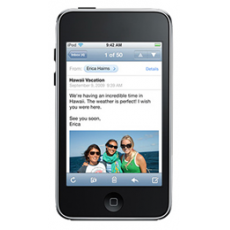 COMPARE MY MOBILE'S PROMISE
Get the most cash for the least effort
Trust in a safe & secure transaction
Real customer reviews & dedicated support
The iPod 3rd Generation Touch 64GB has retained the design of the second generation iPods with few differences. The iPod 3rd Generation Touch 64GB now has a dedicated volume button positioned on the side, a hold button located on top and a home button located on the front screen of the iPod. The iPod 3rd Generation Touch 64GB has the loved glass screen of the iPhone 3GS though many users would have preferred it to be scratch resistant.
Product Features:
The iPod 64GB 3rd Generation is a digital music player with Bluetooth interface.
The Apple device comes with an internal capacity of 64GB.
The iPod Touch weighs only 4.1 ounces and has the slimmest design.
The iPod 64GB supports Audible, MPEG-4, AIFF, JPEG image playback, variable bit rate, AAC, Apple Lossless and WAV images and audio formats.
The Apple device also supports various playback modes like repeat one track, play all and shuffle.
The iPod 64GB has additional features like phonebook, notes, calendar, voice command, voice memo, battery level indicator, Nike+, Genius technology, web browsing and also interface for multi-touch.
The iPod 3rd Generation Touch 64GB has great features but if you continue to use this iPod then you are losing out on some of the advanced features by Apple like two buttons for volume, Retina display and better interface. The iPod 3rd Generation Touch 64GB also lacks the much demanded camera for shooting images and HD video recording.
When we get a new model of the device we love like the iPod 3rd Generation Touch 64GB we often neglect the old model leaving it to accumulate dust and often unconsciously cause battery and chemical leaks in our immediate surroundings. Hence it is advised to avoid such dangerous consequences of our carelessness and vend the old devices online.