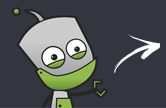 Compare all the stores in one place
Fast & secure payment options
Rated 'Excellent' on Trustpilot
Sell Apple iPod Touch 32GB 3rd Generation, trade-in price comparison
How to guarantee the best price for your Apple iPod Touch 32GB 3rd Generation trade-in
To recycle Apple iPod Touch 32GB 3rd Generation for the best cash price today, find out how much it's worth below, compare best prices in our recycling comparison table... Prices from £6.00 to £6.00 available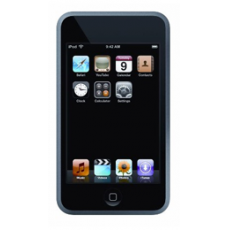 COMPARE MY MOBILE'S PROMISE
Get the most cash for the least effort
Trust in a safe & secure transaction
Real customer reviews & dedicated support
The iPod Touch 32GB 3rd Generation has retained the looks of the 2nd Generation iPod Touch with a few variations. The iPod Touch 3rd Generation comes with a dedicated slim volume button, a home button and a hold button located on top of the device. The iPod Touch 3rd Generation has retained the 3.5 inches glass display screen but still does not incorporate the much demanded camera.
Product Features:
The iPod Touch 32GB 3rd Generation is a digital player with Bluetooth, Wi-Fi and hi-speed USB interface.
The device has an internal memory of 32GB which is not expandable.
The device weighs 4.1 ounces with dimensions of 2.4 in x 0.3 in x 4.3 in.
The iPod Touch supports WAV, AIFF, AAC, Audible and Apple Lossless audio formats.
The device also supports playback modes of play all, repeat, shuffle and playlist.
The iPod Touch supports MPEG-4, variable bit rate and JPEG image playback.
The iPod Touch has a LCD display screen of 3.5 inches and 480x320 pixels resolution.
The device supports multiple languages.
The additional features of the iPod Touch include Nike+, Genius technology, voice control, voice memo, phone book, web browsing, date display and multi-touch interface.
Despite having the added feature of Bluetooth the iPod Touch 32GB 3rd Generation lacks the camera of the iPhone 3GS and the video playback has disappointed critics who expected higher standards from the company. The audio quality also has not been improved since the 2nd Generation iPods.
We live in a world that is driven by consumerism hence the hunger for newer gadgets never ceases. This has led to countless battery leaks and chemical spillages which can be avoided by a simple procedure of ensuring a reuse of the old gadgets through an online trade.