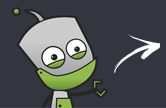 Compare all the stores in one place
Fast & secure payment options
Rated 'Excellent' on Trustpilot
Sell Apple iPod Touch 32GB - 2nd Generation, trade-in price comparison
How to guarantee the best price for your Apple iPod Touch 32GB - 2nd Generation trade-in
To recycle Apple iPod Touch 32GB - 2nd Generation for the best cash price today, find out how much it's worth below, compare best prices in our recycling comparison table... Prices from £1.00 to £1.00 available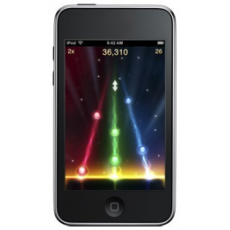 COMPARE MY MOBILE'S PROMISE
Get the most cash for the least effort
Trust in a safe & secure transaction
Real customer reviews & dedicated support
The iPod 2nd Generation Touch 32GB has all the features a user will want in an MP3 player and more. The iPod 2nd Generation Touch 32GB comes with e-mail, podcasts, web browsing, music download, Wi-Fi, in-built speakers and a host of other utilities. The iPod 2nd Generation Touch 32GB now has a dedicated volume key and the all glass and metal finish gives the device an expensive look and feel.
Product Features:
The iPod 32GB 2nd Generation is also a digital music player with USB in hi-speed and Wi-Fi interface.
The Apple device incorporates an internal storage of 32GB.
The iPod has a comfortably big LCD display screen of 3.5" in size and comes along with 480x320 pixels resolution.
The iPod now supports MP3, WAV, AAC, Apple Lossless and Audible audio play formats.
The Apple device now also supports multiple languages, timer, Nike+, Genius technology, USB 2.0, notes, phonebook, web browsing, date display, multi-touch interface, digital clock and upgradeable firmware.
The battery provides a backup of 24 hours and recharging time of 3 hours.
The iPod also supports MPEG-4 and variable bit rate and also JPEG for image playback.
The Apple device is lightweight, weighing 4.2 ounces.
Apple has improved the hardware and interface in the iPod 2nd Generation Touch 32GB but users are stuck with the storage capacities of 32GB, no camera and HD video recording plus the lack of improved fitness features. Hence many users would prefer to upgrade their MP3 players for better audio and visual quality.
Our planet is being threatened by our laziness in disposing our old gadgets in a proper manner. Hence it is time that we as users of the latest gadgets dispose them correctly like conducting an online auction to ensure that our old gadgets do not cause any damage that might hamper the well being of others.