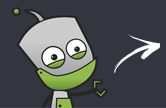 Compare all the stores in one place
Fast & secure payment options
Rated 'Excellent' on Trustpilot
Sell Apple iPod Touch 16GB - 4th Generation, trade-in price comparison
How to guarantee the best price for your Apple iPod Touch 16GB - 4th Generation trade-in
To recycle Apple iPod Touch 16GB - 4th Generation for the best cash price today, find out how much it's worth below, compare best prices in our recycling comparison table... Prices from £7.00 to £19.00 available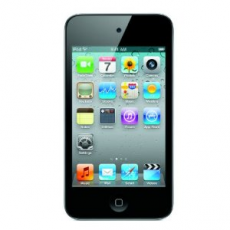 COMPARE MY MOBILE'S PROMISE
Get the most cash for the least effort
Trust in a safe & secure transaction
Real customer reviews & dedicated support
As you would usually expect from the majority of Apple products, one of the first things you will notice, once again, is the incredibly sleek design. They're not quite as pretty as the most recent iPhones (in our opinion, anyway) but the curved corners and mirror-finish remind us of the iPod we know and love. Although the mirror-finish does leave the device open to scratches quite easily - you've probably noticed if you own one! And it's important to know that you don't just get cash for phones on the site.

Specifications

With a 960x640 resolution on a 3.5-inch Retina display, the latest iPod Touch does stand ahead of competitors as far as the display goes. This is great if you use your iPod for more than just listening to music. The iPod has become almost as necessary as your phone, with features including your email, calendar and other internet apps in your pocket. Your photos won't look quite as good as the iPod camera slips back down to a 0.7-megapixels but the front-facing camera works well for face-timing if you need it to.
You can upgrade the device to the more recent iOS 6 to get the most recent updates and, despite the slower processor, it still does everything you could possibly need an MP3 player to do. The only basic differences from the actual iPhone are that you can't make calls, text or use 3G internet connection.

The gadget comes in at a tiny 0.28 inches thick, so it's incredibly light and would fit in your hand with no problems. This is still very much a portable music device. The fifth generation iPod does look even more sleek (that's probably why you're trying to sell your phone, right?) but if you're looking for a reasonably priced way to take advantage of Apple's app store, then this is probably a sensible purchase.