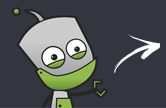 Compare all the stores in one place
Fast & secure payment options
Rated 'Excellent' on Trustpilot
Sell Apple iPod Touch 16GB - 1st Generation, trade-in price comparison
How to guarantee the best price for your Apple iPod Touch 16GB - 1st Generation trade-in
To recycle Apple iPod Touch 16GB - 1st Generation for the best cash price today, find out how much it's worth below, compare best prices in our recycling comparison table... Prices from £15.00 to £15.00 available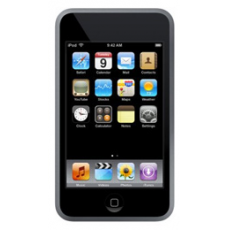 COMPARE MY MOBILE'S PROMISE
Get the most cash for the least effort
Trust in a safe & secure transaction
Real customer reviews & dedicated support
Double check this is the right Apple device with this product description:
The iPod 16GB 1st Generation Touch was released and touted as the sibling of the iPhone though a younger version. Thus the iPod Touch has a slim design with all glass fused with metal design that gives the device its expensive looks and feel. The design however makes the iPod 16 GB Touch quite prone to scratches and even finger tip smudges. The iPod Touch comes with a spectacular interface along with AV out and the added video recording. The iPod Touch also boasts of a large and comfortable display screen along with supporting e-mail over Wi-Fi and downloads of audio and video.
Product Features:
The iPod 16GB 1st Generation Touch comes with USB in hi-speed along with a Wi-Fi for additional interface.
The device now has a storage capacity of 16GB.
The device is light on the user's hand at just 4.2 lbs.
The iPod 16GB Touch supports Apple Lossless, WAV, AAC, MP3 along with audio formats of even Audible.
The device also now supports MPEG-4, variable bit rate and image playback in the format of JPEG.
The iPod Touch has a LCD display screen for comfortable viewing in the size of 3.5" with a 480x320 pixels for crisp resolution.
The iPod 16 GB Touch has extra features like phonebook, web browsing, date display, calendar, Cover Flow, notes, interface with multi-touch and battery level indication.
The iPod 16GB Touch provides the user the features and feel of the iPhone without the phone features but still is in no way was superior to the elder sibling to entice iPhone users to purchase it. Hence there are now iPods available with better audio and visual qualities.
We are living in a world that is hungry for the latest electronics and hence ignores the importance of recycling the old gadgets to protect the delicate environment around us. Hence consider it your responsibility to ensure the proper disposal of your old gadgets. You can hence do your duty towards our environment by auctioning your old 16 GB device online.