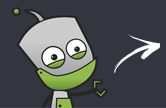 Compare all the stores in one place
Fast & secure payment options
Rated 'Excellent' on Trustpilot
Sell Apple iPod Nano 8GB - 5th Generation, trade-in price comparison
How to guarantee the best price for your Apple iPod Nano 8GB - 5th Generation trade-in
To recycle Apple iPod Nano 8GB - 5th Generation for the best cash price today, find out how much it's worth below, compare best prices in our recycling comparison table... Prices from £10.00 to £20.00 available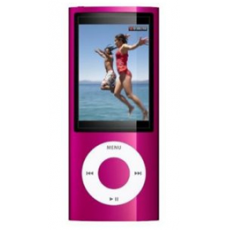 COMPARE MY MOBILE'S PROMISE
Get the most cash for the least effort
Trust in a safe & secure transaction
Real customer reviews & dedicated support
The iPod Nano 5th Generation 8GB introduced the newly designed line of iPods which came in a curvy wing-shaped design. The iPod Nano now has a larger screen of 2.2 inches, a camera, FM radio and a fitness feature. This iPod Nano also supports images, timer, clock, calendar, Genius Mix, contacts and notes. Along with the Genius Mix support, Apple has also included a voice recording feature, built-in speakers and video camera.
Product Features:
The iPod Nano 5th Generation 8GB is a digital player with hi-speed USB interface.
The device has an internal memory of 8GB.
The iPod Nano supports MP3, WAV, AIFF, AAC, Apple Lossless and Audible audio formats.
The display screen of the device is 2.2 inches in size with a resolution on 320x240 pixels.
The device supports multiple languages.
The battery of the iPod Nano provides a backup of 24 hours and recharge time of 3 hours.
The device also has additional features like MPEG-4, JPEG image playback, variable bit support, volume limiter, stopwatch, calendar, notes, motion sensor, Nike+iPod support, Genius Mix, pedometer, battery level indication and VoiceOver.
Despite the great features the iPod Nano 5th Generation 8GB does not have common features like shooting images with the provided camera or HD video recording. The camera is also fitted in the most unusual place, at the bottom of the device. You are also stuck with storage capacity of 8GB.
The iPods of today have better features so it is obvious as an iPod user you will upgrade your device. But do make the disposing of your device usual. You can be responsible towards your duty to safe guard your surroundings and auction the old iPod online. You can hence prevent a pile up of electronic gadgets and consequent damage due to it.