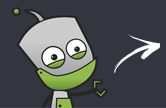 Compare all the stores in one place
Fast & secure payment options
Rated 'Excellent' on Trustpilot
Sell Apple iPod Nano 8GB - 4th Generation, trade-in price comparison
How to guarantee the best price for your Apple iPod Nano 8GB - 4th Generation trade-in
To recycle Apple iPod Nano 8GB - 4th Generation for the best cash price today, find out how much it's worth below, compare best prices in our recycling comparison table... Prices from £4.00 to £17.00 available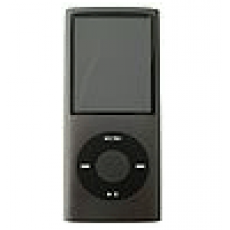 COMPARE MY MOBILE'S PROMISE
Get the most cash for the least effort
Trust in a safe & secure transaction
Real customer reviews & dedicated support
The iPod Nano 4th Generation 8GB has gone back to the old design of being impossibly thin and lightweight. Despite the fragile looking design the iPod Nano has a metal construction which makes this model one of the most durable iPods so far. The iPod Nano 4th Generation also has a better grip, scratch resistant glass and better viewing quality. Apple has also introduced better interface with this model with larger screen and font display.
Product Features:
The iPod Nano 4th Generation 8GB is a digital player with a hi-speed USB interface.
The device has an internal memory of 8GB.
The iPod Nano is extremely lightweight, weighing just about 1.3 ounces.
The device is available in a variety of colors ranging from silver, blue, pink, purple, green, etc.
The iPod Nano supports WAV, MP3, Apple Lossless, AIFF, AAC and Audible audio formats.
The device also supports various playback modes like repeat, play all, shuffle and playlist.
The iPod Nano has additional features like supporting MPEG-4, JPEG image playback and being compatible with variable bit rate.
The iPod Nano has a display screen of 2 inches with a 320x240 pixels resolution.
The iPod Nano 4th Generation 8GB comes with a tilt sensor, accessibility features for the users who are visually impaired and the much loved Genius playlist feature. Apple has also included the shake feature which allows you to simply shake the device to put it into a shuffle playback mode.
Despite the numerous features you might want to upgrade your iPod. An upgrade means your old device lies neglected in one corner till you get rid of it. Rather than this scenario you can recycle it with an online auction which will enable another user increase the product's life.