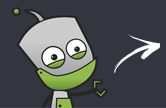 Compare all the stores in one place
Fast & secure payment options
Rated 'Excellent' on Trustpilot
Sell Apple iPod Nano 4GB - 3rd Generation, trade-in price comparison
How to guarantee the best price for your Apple iPod Nano 4GB - 3rd Generation trade-in
To recycle Apple iPod Nano 4GB - 3rd Generation for the best cash price today, find out how much it's worth below, compare best prices in our recycling comparison table... Prices from £1.00 to £1.00 available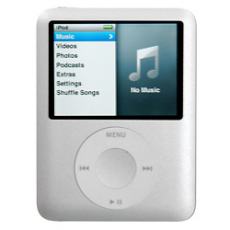 COMPARE MY MOBILE'S PROMISE
Get the most cash for the least effort
Trust in a safe & secure transaction
Real customer reviews & dedicated support
The Apple iPod Nano 4GB 3rd Generation received a design overhaul to include video playback and games in the ultimate multimedia store. Despite the changes in the design the iPod Nano has remained one of the slimmest and thinnest MP3 players. This third generation iPod has a bright and sharp display screen with a bright contrast. The iPod Nano also has an above average battery life with an advanced user interface.
Product Features:
The iPod Nano 4GB 3rd Generation is a digital player supporting PC interface with Hi-speed USB.
The iPod comes with a 4GB internal memory.
The device weighs only 1.7 ounces with an anodized aluminum and steel body.
The iPod Nano supports AAC, WAV, MP3, AFF, Audible and Apple Lossless audio formats.
The device also supports playback modes of play all, repeat, shuffle and random play.
The iPod Nano 3rd Generation comes with MP4 support along with JPEG image playback and is compatible to variable bit rate.
The iPod Nano has a 2 inch LCD display screen with 320x240 pixels resolution.
The device also supports more than 20 languages.
The estimated battery life is 24 hours with a 3 hours recharging time.
The iPod Nano has a built-in alarm clock, digital clock, stopwatch and timer.
The device supports additional features like calendar, games, Cover Flow and USB 2.0 compatibility.
Despite the shape change the Apple iPod Nano 4GB 3rd Generation has remained true to its roots of paying attention to detail. But you might want to upgrade to access the latest features offered like better screen resolution, bigger scroll wheel, video output and better audio quality.