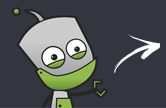 Compare all the stores in one place
Fast & secure payment options
Rated 'Excellent' on Trustpilot
Sell Apple iPod Nano 16GB 7th Generation, trade-in price comparison
How to guarantee the best price for your Apple iPod Nano 16GB 7th Generation trade-in
To recycle Apple iPod Nano 16GB 7th Generation for the best cash price today, find out how much it's worth below, compare best prices in our recycling comparison table... Prices from £26.00 to £30.00 available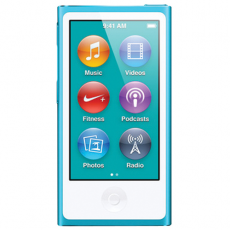 COMPARE MY MOBILE'S PROMISE
Get the most cash for the least effort
Trust in a safe & secure transaction
Real customer reviews & dedicated support
The first thing that's extremely noticeable about the 7th Generation iPod Nano is the colour scheme. The device you're holding in your hand will be one of eight bright, unmistakeable candy-like colours. Other than that you can probably hardly tell you're holding it at all – it's 5.44mm thin and weighs a practically nothing at just 31g. Apple have even ditched the back clip that was on previous players for a sleeker look.

Specifications

A clear way to tell this gadget apart from the 6th Generation Nano is the screen size. The newer music device has a rectangular 2.5-inch LCD touchscreen – an upgrade from the 6th Generation's 1.5-inch square display. This makes reading on and generally using taller, thinner device a lot easier but still means it isn't ideal for watching those music videos on. If you want to do this you're much better off using the latest smartphones or iPod Touch as the 240x432 resolution does leave a little to be desired – so it's a good thing sites like ours offer more than cash for phones.
Apple boast a 30 hour audio battery life, although only 3.5 hours for video. As always, there is also no removable back for a spare battery or room for a memory card to expand on the 16GB memory.
There are a lot of other features you can use though – the player comes packed with FM radio, Bluetooth and a motion sensor and pedometer for fitness fanatics. You can also adjust the volume without taking it out of your pocket, with the buttons on the left side.
The new headphones which come with it are also a massive plus, with a slightly changed shape that should sit comfortably in your ears and much-improved sound quality.