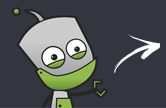 Compare all the stores in one place
Fast & secure payment options
Rated 'Excellent' on Trustpilot
Sell Apple iPod Nano 16GB - 5th Generation, trade-in price comparison
How to guarantee the best price for your Apple iPod Nano 16GB - 5th Generation trade-in
To recycle Apple iPod Nano 16GB - 5th Generation for the best cash price today, find out how much it's worth below, compare best prices in our recycling comparison table... Prices from £15.00 to £24.00 available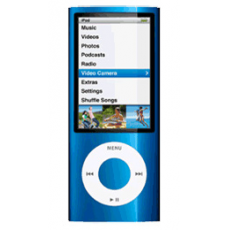 COMPARE MY MOBILE'S PROMISE
Get the most cash for the least effort
Trust in a safe & secure transaction
Real customer reviews & dedicated support
The iPod Nano 16GB 5th Generation has continued the legacy of the company by including all the features of the predecessors of the device plus some latest ones into a super thin design. The iPod Nano also surprised users with wind shaped and curvy design. The iPod Nano also comes with a bigger screen and a camera. The iPod Nano 16GB stores all your multimedia files including images, videos, music, podcasts, audio books and now also your recorded multimedia with the video camera.
Product Features:
The iPod Nano has a 16GB internal memory.
The device can hence hold up to 4000 songs, 14,000 images and 16 hours of videos.
The device stores the data using a USB flash drive.
The device supports spoken menus and an alternative large font.
The display screen is a 2.2 inch LCD high resolution with better contrast.
The iPod Nano also supports up to 20 different languages.
The iPod Nano supports AAC, MP3, Audible, WAV, MOV, AIFF and Apple Lossless.
The video camera captures videos at 30 fps with AAC audio.
The device provides 24 hours of playing music and 5 hours of playing videos.
The biggest advantage of the iPod Nano is that it charges within 1.5 hours and hence is very popular with users. Though this version of iPod was extremely popular when Apple first released it but as the company kept introducing advanced models people starting purchasing the new models.
Often in such cases the old device keep piling up which more often than not find their way into landfills where they are not properly disposed. This causes chemical leaks and often battery explosions. Hence avoid such damages to the surroundings and recycle your old iPod. A better way of recycling is to auction it online.