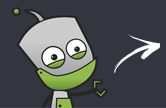 Compare all the stores in one place
Fast & secure payment options
Rated 'Excellent' on Trustpilot
Sell Apple iPod Classic Video 80GB - 5th Generation, trade-in price comparison
How to guarantee the best price for your Apple iPod Classic Video 80GB - 5th Generation trade-in
To recycle Apple iPod Classic Video 80GB - 5th Generation for the best cash price today, find out how much it's worth below, compare best prices in our recycling comparison table... Prices from £20.00 to £20.00 available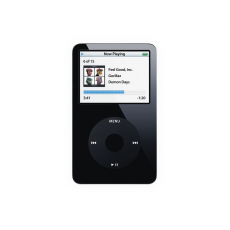 COMPARE MY MOBILE'S PROMISE
Get the most cash for the least effort
Trust in a safe & secure transaction
Real customer reviews & dedicated support
The iPod Classic was quite a beast back then. It was capable of giving its users the ultimate music playback experience. However, today the iPod classic is now a very outdated music player since most smartphones are now able to give their users what the iPod classic had to offer.

One of the best things in regards to the design of the iPod classic was its slim architecture. It was just a tad thicker than compact disc cases which made it very portable. Another thing about it was that it had a pretty simple, yet appealing design. Apple is known for giving its products style, and it really did its job well with this product. Another addition to the iPod classic was the fact that it had video playback. Although, it was actually pretty useless since the display is actually pretty small. Overall, the iPod classic is surely enough, a classic. And today, it is now outdated in such a way that owning one of these is not very practical anymore.

You will still be able to sell Apple iPod Classic Video 80GB - 5th Generation players online however. And if you know where to look, you will surely find some sweet deals for it. Take our list of recyclers as an example and browse it for a bit. You will surely find a good deal for your old iPod classic.