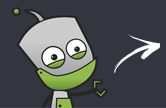 Compare all the stores in one place
Fast & secure payment options
Rated 'Excellent' on Trustpilot
Sell Apple iPod Classic 30GB - 5th Generation, trade-in price comparison
How to guarantee the best price for your Apple iPod Classic 30GB - 5th Generation trade-in
To recycle Apple iPod Classic 30GB - 5th Generation for the best cash price today, find out how much it's worth below, compare best prices in our recycling comparison table... Prices from £10.00 to £25.00 available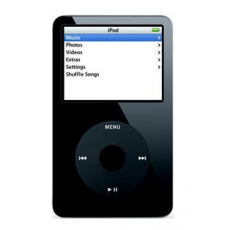 COMPARE MY MOBILE'S PROMISE
Get the most cash for the least effort
Trust in a safe & secure transaction
Real customer reviews & dedicated support
The Apple iPod 30GB 5th Generation Classic is aptly called by the company as the 'entertainment superstore'. This iPod has it all, it can hold countless songs, videos, images, podcasts, audio books, games, movies and a lot more. The iPod 30GB Classic also has one of the best battery backups, providing almost 36 hours of playing music when fully charged. The 2.5 inch screen with amazing resolution makes for sharp images and the video playback is at an excellent 30 fps.
Product Features:
The iPod 30GB Classic is available in color choices of black and white.
The iPod 30 GBClassic comes with an internal memory of 30GB storing almost 25,000 songs.
The device supports AAC, MP3, AIFF, MP3 VBR, WAV, MOV, MP4 and Audible audio formats.
The device also provides 36 hours of playing music and 6 hours of playing videos.
The device can be fully charged within 2 hours.
The display screen of the iPod 30 GB is a comfortable 2.5 inches with 320x240 pixels screen resolution.
The device weighs just over 4.9 ounces.
The device is connectable with a 3.5mm universal audio jack.
The device also supports BMP, GIF, JPG, TIFF and PNG.
The Apple iPod has almost become a style accessory allowing you to watch movies on the move and listen to your favorite music with the added advantage of a fantastic battery backup. Apple is now providing numerous features which has had users queuing up to purchase the devices.
But what many do not realize is that by not recycling our old gadgets and simply adding to the list of gadgets we own, we are causing an increasingly unmanageable global warming dangers. Hence before you step out to purchase a new gadget recycle the old gadget in a sale online.