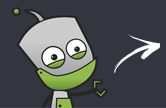 Compare all the stores in one place
Fast & secure payment options
Rated 'Excellent' on Trustpilot
Sell Apple iPod Classic 160GB - 7th Generation, trade-in price comparison
How to guarantee the best price for your Apple iPod Classic 160GB - 7th Generation trade-in
To recycle Apple iPod Classic 160GB - 7th Generation for the best cash price today, find out how much it's worth below, compare best prices in our recycling comparison table... Prices from £35.00 to £50.00 available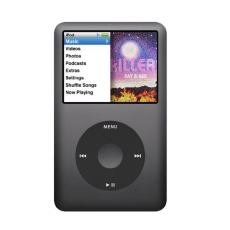 COMPARE MY MOBILE'S PROMISE
Get the most cash for the least effort
Trust in a safe & secure transaction
Real customer reviews & dedicated support
Touch screen is now hugely popular but it's not everyone's cup of tea, and this is where the iPod Classic comes in. It literally is a classic – with the iconic clock wheel that everyone recognises when they think of the traditional iPod. But it has some issues keeping up with the latest tech despite its huge storage – the spec just doesn't quite keep up. Smartphones now have hugely impressive music features as well as everything else.

Specifications

As far as looks go, the seventh generation of the iPod Classic looks pretty similar to the sixth, with Apple choosing to stick with their classic design. They have basically packed more into a package that's exactly the same size and weight. It comes in black and silver which makes a bit of a modern change from the traditional white
One of the big pros to this device, is the huge amount of storage – 160GB is the largest storage they provide. That's an equivalent of 40,000 stores – ideal for music lovers and those who want games on their classic device. This completely and utterly dwarfs the competition.
An issue with this hugely practical device is screen size though – it's just 2.5-inches which doesn't even come close to the latest iPhone. Watching videos on this isn't going to be much fun for more than a few minute before you consider going to your large screen phone and checking it out there instead. The iPod Touch is definitely better for this use.
Basically, if you want a traditional device that you can listen to A LOT of fairly good quality music on and switch through using buttons – this is the device for you. But if you want to browse the internet, or use the latest tech you're probably going to want to upgrade.