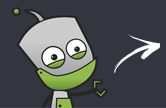 Compare all the stores in one place
Fast & secure payment options
Rated 'Excellent' on Trustpilot
Sell Apple iPod Classic 120GB - 7th Generation, trade-in price comparison
How to guarantee the best price for your Apple iPod Classic 120GB - 7th Generation trade-in
To recycle Apple iPod Classic 120GB - 7th Generation for the best cash price today, find out how much it's worth below, compare best prices in our recycling comparison table... Prices from £28.00 to £42.00 available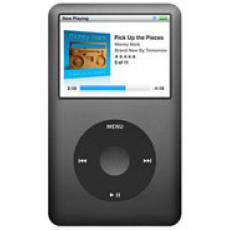 COMPARE MY MOBILE'S PROMISE
Get the most cash for the least effort
Trust in a safe & secure transaction
Real customer reviews & dedicated support
Touch screen is not for everyone, and the steady success of the iPod Classic just goes to prove that point. Staying with its classic look of the clock wheel in the middle of the device, it continues to be popular. It's a competitive market for such a classic to be in though, and we aren't surprised to see people sell mobile devices like this to update to a newer smartphone. The mass storage on some smartphones now means some use them as music players too.

Specifications

As far as looks go, the seventh generation of the iPod Classic looks pretty similar to the sixth, with Apple choosing to stick with their classic design. They have basically packed more into a package that's exactly the same size and weight. It comes in black and silver which makes a bit of a modern change from the traditional white
One of the big pros to this device, is the huge amount of storage – and 120GB isn't even the biggest they do. This completely and utterly dwarfs the competition, even the touch screen devices, making it an attractive product for music lovers.
Then again, what it makes up for in practicality is loses in screen size. At just 2.5-inches this isn't as good as the Touch when it comes to watching videos, so the perfect device for you really depends on whether you prioritise practicality or viewing quality.
Basically, if you want a traditional device that you can listen to fairly good quality music on and switch through using buttons – this is the device for you. But if you want to browse the internet, or use the latest tech you're probably going to want to upgrade.