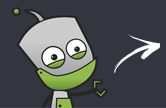 Compare all the stores in one place
Fast & secure payment options
Rated 'Excellent' on Trustpilot
Sell Apple iPhone 6 Plus 128GB, trade-in price comparison
How to guarantee the best price for your Apple iPhone 6 Plus 128GB trade-in
To recycle Apple iPhone 6 Plus 128GB for the best cash price today, find out how much it's worth below, compare best prices in our recycling comparison table... Prices from £83.00 to £230.00 available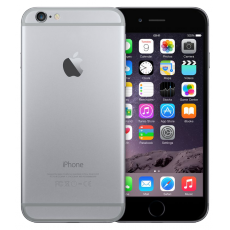 COMPARE MY MOBILE'S PROMISE
Get the most cash for the least effort
Trust in a safe & secure transaction
Real customer reviews & dedicated support

2 days

1 day
Free
Post Kit

1 day
Free
Post Kit

1 day
Free
Post Kit

1 day
Free
Post Kit

2 days

1 day
Free
Post Kit
Everything about this phone is huge – I mean, it's 6.22 inches for a start and with 128GB you can pack a lot into it too.
Do you need to make sure this is definitely your device before you trade in your old phone though? Check this out.
Features and specs
Apple's first ever phablet, the iPhone 6 Plus, comes sporting a 5.5-inch screen with a whopping resolution of 1080 x 1920 pixels. It's a shatterproof, LCD capacitive display too – although I'm sure some people have found a way to shatter it!
You'll also find that the iPhone 6 Plus was the first iPhone model to come with an 8MP camera with optical image stabilisation as well as a autofocus. The smaller iPhone 6 didn't come with quite as good a camera.
To make sure you're trading in the right version of your iPhone 6 Plus head to 'Settings' then 'General' to see if it's the 16GB, 64GB or 128GB handset.
Top features don't end here though – on the front you'll see Apple's Touch ID fingerprint sensor, now capable of mobile payments thanks to the innovative Apple Pay feature on the iPhone 6 and iPhone 6 Plus models. This is all due to changes in iOS 8 of course, and the fact that the iPhone 6 Plus came with NFC for the first time. This isn't a feature you'd find on models before these two.
Just to confirm, the iPhone 6 Plus did come in Space Grey, Silver and Gold too – so if you're holding one of these then it's probably the right one. Ready to find the best place to get cash for your old phone? We're ready to help! Head to our iPhone 6 Plus page now and get money towards that upgrade!!