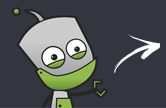 Compare all the stores in one place
Fast & secure payment options
Rated 'Excellent' on Trustpilot
Sell Apple iPhone 5S 32GB, trade-in price comparison
How to guarantee the best price for your Apple iPhone 5S 32GB trade-in
To recycle Apple iPhone 5S 32GB for the best cash price today, find out how much it's worth below, compare best prices in our recycling comparison table... Prices from £60.00 to £81.10 available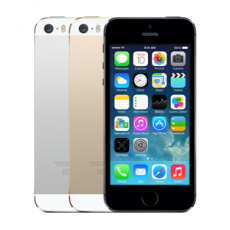 COMPARE MY MOBILE'S PROMISE
Get the most cash for the least effort
Trust in a safe & secure transaction
Real customer reviews & dedicated support
One of the great things about Apple's iPhone 5S is that it comes in a variety of storage size options, including this larger 32GB option – which is great if you take a lot of photos or download loads of games or films on to your device.
There are a number of 32GB sized iPhone models out there though – so how do you tell that yours is the 5S before you sell it?
Features and spec
Until the iPhone 6 rumours began, Apple's iPhone 5S was one of the most competitive high-end devices out there – especially thanks to Apple's A7 chipset, which made it one of the most powerful on the market.
The chipset is also supported by a 1.3GGz dual-core processor and runs on iOS 7, so it had all of Apple's updated features on release. If you got this device around the same time as Apple's new look with iOS 7 then there a good chance you're holding the iPhone 5S.
If you need to know more before you choose where to sell your iPhone, then note that the iPhone 5S screen measures 4-inches, and has a 640 x 1136 pixel resolution, which left it a little way behind other leading devices. You'll also notice that the device has a Touch ID fingerprint sensor – it was actually the first Apple device to have this feature.
As far as camera technology goes, you might be a little disappointed – although this is something which Apple seems to have worked on for the iPhone 6. On the back you'll find an 8MP camera in the top left corner.
You'll also notice that the iPhone 5S' back isn't removable, similarly to other Apple devices – but if you take a look at your box (if you still have it) then you'll notice that a 1560mAh battery lays inside.
If you need a little more to go by, then you might also remember that Apple's iPhone 5S was released alongside the mid-range iPhone 5C – and this was the first time Apple has released a smartphone for those on a tighter budget.