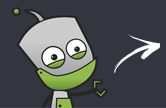 Compare all the stores in one place
Fast & secure payment options
Rated 'Excellent' on Trustpilot
Sell Apple iPhone 5 32GB, trade-in price comparison
How to guarantee the best price for your Apple iPhone 5 32GB trade-in
To recycle Apple iPhone 5 32GB for the best cash price today, find out how much it's worth below, compare best prices in our recycling comparison table... Prices from £27.00 to £51.00 available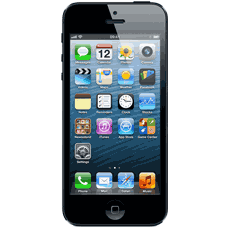 COMPARE MY MOBILE'S PROMISE
Get the most cash for the least effort
Trust in a safe & secure transaction
Real customer reviews & dedicated support

1 day
Free
Post Kit

2 days

2 days
The new Apple iPhone 5 32GB is powered by a new and improved mobile phone operating system. The iOS6 is what enables users to utilize the more than 700,000 apps accessible at the App Store and take advantage of the intuitive technologies installed in the smartphone, for example, Sire and Multi-Touch. With the 4-inch retina display, you will be able to include more apps on your home screen and view images and video more clearly. Also installed in the Apple iPhone 5 32GB is an 8 mega-pixel camera that allows you to capture, edit and share images in real-time. The inclusion of iCloud storage is to enable you back your phone's content to a virtual storage location. Then again, you can use the iCloud to backup data in your iPad and Apple computers.
Features and Specifications
Lightweight: The new iPhone is extremely light and thin. As a matter of fact, there is no other smartphone that is light and slim like the new iPhone 5.
A6 Chip: The A6 chip is an upgrade of the previous A5 chip. As such, the new iPhone 5 is twice as fast as the iPhone 4.
Battery Life: The iPhone 5 has a maximum talk time of 8 hours when on 3G. Therefore, you can take pictures, surf the web and listen to music without worrying about recharge.
Memory: The smartphone comes with a prebuilt secondary memory of 32GB.
Bluetooth: The new and improved Bluetooth 4.0 allows you to link your iPhone 5 to other devices like iPad, thereby allowing you to share data with relative ease.
Ultrafast Wireless: You can surf the internet using either 4G LTE or 3G. Whereas 4G LTE is only available on selected networks, it is ten times faster than the 3G.
The iPhone 5 32GB is also available in two other versions, that is, 16GB and 64GB. Regardless of the difference in memory size, iPhone 5 32GB still has the same features as iPhone 26GB and 64GB.