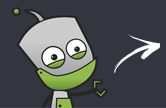 Compare all the stores in one place
Fast & secure payment options
Rated 'Excellent' on Trustpilot
Sell Apple iPhone 4S 64GB, trade-in price comparison
How to guarantee the best price for your Apple iPhone 4S 64GB trade-in
To recycle Apple iPhone 4S 64GB for the best cash price today, find out how much it's worth below, compare best prices in our recycling comparison table... Prices from £7.50 to £18.20 available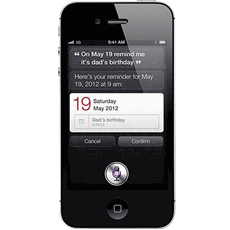 COMPARE MY MOBILE'S PROMISE
Get the most cash for the least effort
Trust in a safe & secure transaction
Real customer reviews & dedicated support
The iPhone 4S was launched in October 2011 almost a year after the release of its predecessor. The year hence passed saw the 4S version being released with numerous upgraded features, like an 8MP camera and improved video recording of the main and secondary cameras at 1080p and 480p respectively. Apple also included the much loved Siri for voice command and dictation.
Product Features:
The iPhone 4S has an 8MP camera with 1080p video recording and a secondary camera that supports video calling over Wi-Fi networks.
The handset has a 3.5 inch display screen made of Corning Gorilla glass that comes with an oleophobic coating which makes it scratch resistant.
The handset has an in-built memory of 64GB which is not extendable.
The display screen of the handset has resolution 640x960 pixels.
The handset supports networks of GSM and EDGE along with HSDPA over 3G networks.
The handset also supports CDMA networks both on 2G and 3G.
The mobile phone supports a host of apps like A-GPS, Google Maps, Twitter integration, iCLoud, Siri and image editing.
The mobile phone now also supports push email.
The iPhone 4S supports LED video light and geo-tagging. Apple has also provided other features like active noise cancellation and dedicated mic. The mobile handset apart from supporting A-GPS also supports GLONASS. Despite the many features, users are already looking forward to the iPhone 5 which is said to have advanced features to make even the 4S look out-dated.
So if you are already thinking of dumping your barely a-year old mobile, think again. You can consider recycling your mobile phone and increase its life span. You can hence sell your mobile phone online. This will help protect the environment and also help you earn some extra cash which you can add to your budget of getting the advanced iPhone 5.