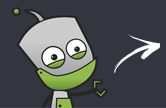 Compare all the stores in one place
Fast & secure payment options
Rated 'Excellent' on Trustpilot
Sell Apple iPhone 4S 16GB, trade-in price comparison
How to guarantee the best price for your Apple iPhone 4S 16GB trade-in
To recycle Apple iPhone 4S 16GB for the best cash price today, find out how much it's worth below, compare best prices in our recycling comparison table... Prices from £7.50 to £16.20 available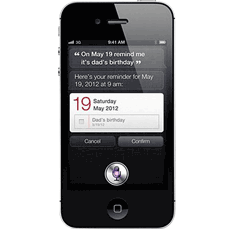 COMPARE MY MOBILE'S PROMISE
Get the most cash for the least effort
Trust in a safe & secure transaction
Real customer reviews & dedicated support
Just when you thought that Apple could not improve on perfection, they released the Apple iPhone 4S 16GB. Giving users more power, connectivity and features than ever, this popular device sold millions of units in a matter of minutes after it was released. With a maximum of 16 GB of memory, it can handle a wide range of applications and programs, including smooth video streaming and web connectivity. With powerful Wi-Fi and 3G capability, getting online has never been easier or more readily available. Additionally, it comes with a long-awaited video camera in addition to picture stabilization that will make picture quality second to none.

Because the Apple iPhone 4S 16GB is so incredibly popular, there are millions and millions of units floating around out there. Many people have long since upgraded to newer models, and disposal is becoming a serious concern. If your iPhone is just sitting around and collecting dust, consider sending it off to a recycling service that will extend its useful life. Whether your unit will be resold, or used for parts, you can make a huge impact on the environmental ramifications that our relentless thirst for electronics is having across the globe.

Safely and properly disposing of your Apple iPhone 4S 16GB device will ensure that it has a minimal impact on the environment while also providing you with some extra cash at the same time. If you're looking for a reliable and easy to use recycling service that pays more than their competitors in most cases, there is one in particular you should consider investigating today. You can choose from a wide range of payment options, and you can browse through their easy to use website in order to start the order process. Best of all, you can take the guesswork out of finding the right company to work with because they have a solid reputation for providing customer satisfaction.