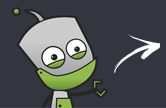 Compare all the stores in one place
Fast & secure payment options
Rated 'Excellent' on Trustpilot
Sell Apple iPhone 4 32GB, trade-in price comparison
How to guarantee the best price for your Apple iPhone 4 32GB trade-in
To recycle Apple iPhone 4 32GB for the best cash price today, find out how much it's worth below, compare best prices in our recycling comparison table... Prices from £5.00 to £25.00 available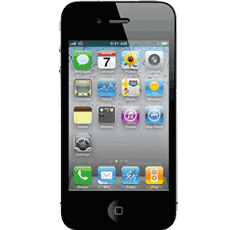 COMPARE MY MOBILE'S PROMISE
Get the most cash for the least effort
Trust in a safe & secure transaction
Real customer reviews & dedicated support
Apple iPhone needs no introduction. If you want to pamper your senses and still be called a techie, then Apple iPhone 4 32 GB is the one for you. It was introduced to the public around June 2010. It has been an improved version to its predecessor and comes with an all new OS 4. It has a new display and sleek design that catches the eye immediately.

Apple iPhone 4 32 GB is packed with some new features but restricts itself to 12 apps. It has a 3.5 inch display screen and 5 MP Camera which are nothing spectacular but that's the least you can ask for in an iPhone. The memory as the name suggests is 32 GB with 512 RAM. It has a 1 Ghz cortex processor which is perfect for multitasking.

It is loaded with 3G, Wi-Fi and GPRS so you can remain connected at all times. The touch screen is capacitive and gives a good response. It is a bit bulky put still can fit into ones pocket. It will give you 7 hours of battery backup while using 3G and Bluetooth. It can be connected to the PC via the USB cable but one can ask why do you need to connect to one?

There are already rumors in the market of the next edition of the Apple iPhone and it's not long before the next one catches your attention. Each and every mobile phone has been made with a lot of effort so just throwing away the old model or letting it gather dust is a strict NO-NO.

There are many options of disposing an electronic product today and one of them is recycling it. Not only are you going to get the resale value in hard cash by recycling it but also this is the answer to making your planet greener for the next generation.
All this is not just small talk but science. The iPhone especially is made of toxic compounds corroborated by scientists so recycling it would be a much more clever idea than throwing it away somewhere.