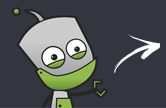 Compare all the stores in one place
Fast & secure payment options
Rated 'Excellent' on Trustpilot
Sell Motorola Defy, trade-in price comparison
How to guarantee the best price for your Motorola Defy trade-in
To recycle Motorola Defy for the best cash price today, find out how much it's worth below, compare best prices in our recycling comparison table... Prices from £0.22 to £0.45 available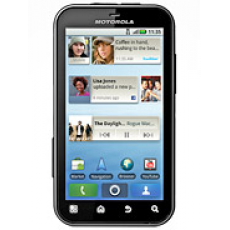 COMPARE MY MOBILE'S PROMISE
Get the most cash for the least effort
Trust in a safe & secure transaction
Real customer reviews & dedicated support
Double check this is the right Motorola device with this product description:
Motorola Defy actually came out in four editions with one edition exclusively made for the Chinese market. They were Motorola Defy, Defy , Defy mini XT320 and Defy XT535.

The series is one of the lighter weighed mobile phones, which weighed only 118 grams. They are all run by android OS, although different models have different versions of the said OS. Motorola Defy and Motorola Defy XT535 runs on Android OS v2.3 (Gingerbread) while Motorola Defy runs on Android OS v2.1 (Eclair) which was later on updated to v2.2 and Motorola Defy mini runs on Android OS, v2.3.6 (Gingerbread).

They also have a 5MP built in primary camera which is equipped with an auto focus and a Flash. On the other hand Motorola Defy mini only has a 3.15 MP camera which was a bit of a short coming compared to other minis like Sony Ericsson Xperia.

Although Defy looks really good others have found it to be a bit chunky while others would like to prefer it over HTC Explorer. Over all these models of Motorola Defy are decent enough and can be classified as a mid-range device with its 7-10 HR talk time. Still it would be a good idea to sell Motorola Defy and earn extra cash with it instead of letting it go to waste.