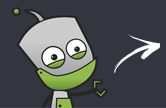 Compare all the stores in one place
Fast & secure payment options
Rated 'Excellent' on Trustpilot
Sell Apple iPhone 3GS 8GB, trade-in price comparison
How to guarantee the best price for your Apple iPhone 3GS 8GB trade-in
To recycle Apple iPhone 3GS 8GB for the best cash price today, find out how much it's worth below, compare best prices in our recycling comparison table... Prices from £0.50 to £0.50 available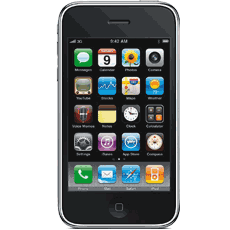 COMPARE MY MOBILE'S PROMISE
Get the most cash for the least effort
Trust in a safe & secure transaction
Real customer reviews & dedicated support
The Apple iPhone 3GS 8GB has all the features of the top smartphones in the market plus some additional features like document editing, cut and copy mode along with landscape mode keyboard. The iPhone 3GS has retained the features of its predecessors with a 3.0 MP camera without video recording capabilities. The apps load much faster on the iPhone 3GS and the extra sensitive sleek touch screen is a delight to use.
Product Features:
The iPhone 3GS has a 3.0 MP camera
The mobile phone has almost 300 hours of battery backup along with 5 hours of internet and talk time usage
The iPhone 3GS is compatible with A-GPS and the major GSM/EDGE networks
The mobile phone has a 8GB memory which is not extendable
The display screen is 3.5 inches standard of iPhone with 480 x 320 pixel resolution
The mobile phone supports a variety of audio formats
The iPhone 3GS also supports various languages
The display screen comes with fingerprint resistant coating of oleophobic
The iPhone 3GS was launched in early 2008 and has since been extremely popular with users. But with newer and improved iPhone versions being launched in the market, the iPhone 3GS has been discontinued. Hence if you still use the iPhone 3GS it means that you are missing out on the latest features offered by Apple like HD video recording, increased memory, better screen resolution and improved battery backup.
Though it might seem like you are stuck with an older generation iPhone do not yet think of chucking the mobile into the nearest landfill or garbage dump, because you can extend the life of the device by recycling it. Recycling the device will also help you protect the environment while earning you some extra cash from your old mobile phone. Hence consider selling your phone online.