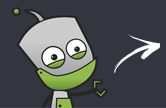 Compare all the stores in one place
Fast & secure payment options
Rated 'Excellent' on Trustpilot
Sell Apple iPhone 3GS 16GB, trade-in price comparison
How to guarantee the best price for your Apple iPhone 3GS 16GB trade-in
To recycle Apple iPhone 3GS 16GB for the best cash price today, find out how much it's worth below, compare best prices in our recycling comparison table... Prices from £0.50 to £0.50 available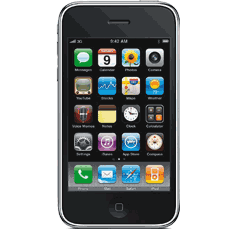 COMPARE MY MOBILE'S PROMISE
Get the most cash for the least effort
Trust in a safe & secure transaction
Real customer reviews & dedicated support
The Apple iPhone 3GS with 16GB internal memory is a mobile phone with technically all the works. It comes with a sleek scratch-resistant screen which gives you 320 x 480 image resolutions at 16 megapixels. This device has a touch screen display which uses Apple's iOS X operating system giving you more fluid browsing, multitasking and smart phone options.
Product Features
A 3.15 megapixel camera and video recording features.
A proximity sensor accelerometer just like its iPhone siblings.
Connectivity is a breeze with the iPhone 3GS, it can connect via Wi-Fi, USB 2.0, Bluetooth and via direct TV output.
Has a 3.5mm audio connector for your earphones or earplugs.
With a 600MHZ processor, with 256MB RAM and 16 GB internal memory. It lacks a memory card slot but its memory size certainly compensates for this.
Its battery can last up to 300 hours stand-by time and up to 10 hours talk time.
The iPhone 3GS is available in two colors: black and white.
The iPhone 3GS was released in June 2009 and although it was very popular after several years, it is currently discontinued. Newer, sleeker and faster models have replaced the iPhone 3GS which basically means that even though your handset may still be working, it lacks the up to date features that the current iPhone models have. Features like faster browsing speeds, cameras with more mega pixels, ability to record in HD and even 3D, larger memory storage and of course better battery life are just some of the popular features found in new models
However, it does not mean that your old mobile is obsolete and is headed for a landfill. Don't just throw you old device away, you can extend the life of your phone and recycle it. You are not only helping the environment but also earning a little cash as you sell your phone online.