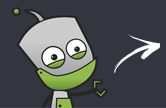 Compare all the stores in one place
Fast & secure payment options
Rated 'Excellent' on Trustpilot
Sell Samsung E1120, trade-in price comparison
How to guarantee the best price for your Samsung E1120 trade-in
To recycle Samsung E1120 for the best cash price today, find out how much it's worth below, compare best prices in our recycling comparison table... Prices from £1.00 to £1.00 available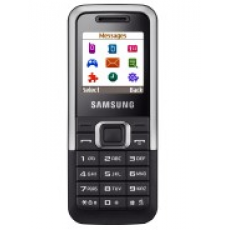 COMPARE MY MOBILE'S PROMISE
Get the most cash for the least effort
Trust in a safe & secure transaction
Real customer reviews & dedicated support
Double check this is the right Samsung device with this product description:
The Samsung E1120 is a very basic mobile phone that doesn't really offer any groundbreaking features and the like. Note that it is a fairly old mobile phone model released a bit back in August of 2009.

As mentioned, this particular model only comes with the basic features that you would need in a mobile phone. You cannot expect to find a camera, browsing capabilities, and various application support. All you can do with this model is send text messages, make calls, play some outdated mobile phone games, and play music. However, since the mobile phone has a pretty basic structure, it has a pretty good battery life. Of course, that is not at all that impressive, especially if you are now able to afford phones with good battery life and awesome features. There is just no reason for you to keep on using this particular model unless if you really don't have the money to buy a better one.

You can sell Samsung E1120 units to mobile phone recyclers, but you do have to keep in mind that this is a budget mobile phone in the first place. You shouldn't really expect to find good prices for it. But you will still find some decent offers when you browse through our list of recyclers.