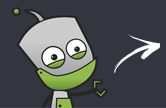 Compare all the stores in one place
Fast & secure payment options
Rated 'Excellent' on Trustpilot
Sell Nokia E71, trade-in price comparison
How to guarantee the best price for your Nokia E71 trade-in
To recycle Nokia E71 for the best cash price today, find out how much it's worth below, compare best prices in our recycling comparison table... Prices from £2.00 to £2.00 available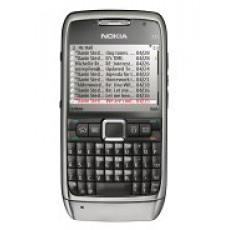 COMPARE MY MOBILE'S PROMISE
Get the most cash for the least effort
Trust in a safe & secure transaction
Real customer reviews & dedicated support
Double check this is the right Nokia device with this product description:
The Nokia E71 is considered as one of the thinnest mobile device and QWERTY smartphone that is available in the market today. While Nokia has been on the verge of creating the new designs with the smartphone line, it cannot be denied that some of its older phone versions with QWERTY keypads are starting to be left behind. The Nokia E71 may seem like it has already lost its appeal when you compare this to the newer and slicker versions of the new era of mobile devices from Nokia yet the Nokia E71 will never cease to shine in its unique way.
The Nokia E71 Features
The Nokia E71 measures only 10mm thick which makes it a good candidate as one of the slimmest QWERTY smartphone from Nokia to date. This is also extremely comfortable to use.
This mobile device has a 2.36 inches diagonal QVGA display which is not really that spectacular but can get the job done.
This mobile device has new twist in its design compared to the plastic appeal of its previous versions as this has a chrome accent as well as a glossy screen.
The Nokia E71 supports A-GPS, A2DP Bluetooth, and WIFI connectivity.
This QWERTY smartphone from Nokia houses a 3.2 megapixel camera in addition to a 110 MB built in memory as well as a microSD slot for expandable memory.
The Nokia E71 runs with S60 platform and is completely packed with email, office as well as PIM software.
Nokia E71 – Should You Put It Up For Sale?
The Nokia E71 might not be a very handsome smartphone when you compare this to the newer versions that are available in the market today but this surely can get you through the day and bring you the basics of what a smartphone can do. If you have an old Nokia E71 that you are planning to get rid of then you might as well consider selling this phone online as there are a lot of people who would want to buy affordable Nokia E71.