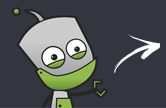 Compare all the stores in one place
Fast & secure payment options
Rated 'Excellent' on Trustpilot
Sell Nokia 5130 XpressMusic, trade-in price comparison
How to guarantee the best price for your Nokia 5130 XpressMusic trade-in
To recycle Nokia 5130 XpressMusic for the best cash price today, find out how much it's worth below, compare best prices in our recycling comparison table... Prices from £1.00 to £1.00 available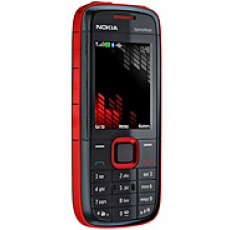 COMPARE MY MOBILE'S PROMISE
Get the most cash for the least effort
Trust in a safe & secure transaction
Real customer reviews & dedicated support
Double check this is the right Nokia device with this product description:
The Nokia 5130 XpressMusic was one of Nokia's first attempt to produce a mobile phone that is designed for good quality music playback. The phone was released back in February 2009, and back then, it was a pretty decent mobile. However, as time went on forward, it slowly became outdated in every aspect, and if you still own one of these, you should probably sell it for a bit of cash.

What makes the 5130 XpressMusic however, is the fact that it plays audio files really well. The user can easily manage and organize these files and you will be able to play them in a pretty good quality. The phone has some pretty capable speakers as well, but don't expect too much from it though. Aside from the fact that it is built to play music files, you really cannot find anything of particular interest with the phone. Thankfully enough though, you will find a nice set of basic features that come along with it and it is a pretty light phone to have in your pocket.

You will still be able to sell Nokia 5130 XpressMusic mobiles at good rates if ever you are looking to sell one. Just take a look at the list of recyclers on this site and you will surely find the right deal that you are looking for.