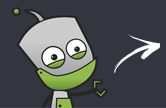 Compare all the stores in one place
Fast & secure payment options
Rated 'Excellent' on Trustpilot
Recycle My Smartphone Review

Payment via:
FREEPOST:
Contact:
---
Customer Reviews
We would love to hear how your trade-in went! Help others by sharing your experience
Latest 10 Customer Reviews out of 140

Ridiculous offer. I would never have bothered had I known. You need to find a way to make people a more precise offer to begin with. Pretty sharp practice.

You said you found a fault with the phone. It was immaculate and immediately accepted by a competitor.

Very good service.

Still waiting for payment

Avoid like the plague! I was trying to recycle an ipad.... - They sent me an envelope for a phone instead so didn't fit. - There was no contact info on the emails. I sent a reply to their update email address - 3 days later got a reply saying the email couldnt be delivered. - Then i found their phone number and when i called it someone just said "hello" i asked for Recycle My Smartphone and they said "one minute", the phone then rang and someone answered again just saying "hello" and i asked who i was speaking with and they said "John" and i asked which company and then they said "well which company do you think you are talking to"!!! - Complete jokers. unprofessional to say the least and having read comments on here i wished i'd never bothered.

Sent item back in bag provided, then it gets lost in the post. Service received in trying to claim has been appalling, would never recommend

Changed offer

This company offers 3 times lower as quoted. There is nothing wrong with my phone. I was trying to sell to a shop at £62. But this company quoted £82 so I posted it. But they only offered me £28. So I want my phone back

Excellent service from beginning to end. Will definitely use in future and will certainly recommend to friends and family.

I didn't sell as they reduced the offer so low based on a scratch on the bezel and a screenburn? I stated the phone had wear and tear but it's been very well looked after and find it hard to believe there is anything wrong with the screen. I requested they return it.
We would love to hear how your trade-in went! Help others by sharing your experience
Store Overview
Recycle My Smartphone offers great prices for your phone, while also offering top customer service.
The company provides free postage methods and offer same day payments on bank transfer! Recycler My Smartphone also accepts phones in all condition, so even if it's broken you can find a price which is right for you.
The website is easy to use and offers a 'guarantee' to pay you the highest price on the market depending on the condition of your phone. If you are unhappy with the price then Recycle My Smartphone will send it back to you free of charge.
Get paid via a choice of three payment methods - bank transfer, PayPal and cheque. If you chose bank transfer you could be paid on the same day they receive their phone!
How it works:
Use the search tool to find your device online then select what condition it is in and what network it is on.
Fill in your details so they can pay you when they receive your phone. Then select your preferred postage option.
Package your phone and send it to the freepost address, then await payment!
Key Points
Communication: clear and easy
Prices: competitive and high
Website: easy to use
Payment: get paid the same day they receive your phone
Limited Company
Company Number: 04849603
Company Name: Greencyc Limited
Registered Date: 2003-07-29
VAT Registered
VAT Number: 0
Recycling Accreditation
Weee Number: ISO14001, ISO 9001, Registered Waste Approved/Authorised Treatment Facility
Checkmend: We do not know if Recycle My Smartphone uses Checkmend
Social Accounts
Facebook: We can't find a FaceBook page for Recycle My Smartphone
Twitter: We can't find a Twitter account for Recycle My Smartphone