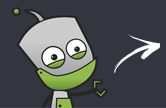 Compare all the stores in one place
Fast & secure payment options
Rated 'Excellent' on Trustpilot
Rapid Recycle Review

Payment via:
FREEPOST:
Contact:
---
Customer Reviews
We would love to hear how your trade-in went! Help others by sharing your experience
Latest 10 Customer Reviews out of 390

Absolute joke! My phone had literally just been repaired to factory standard by HTC themselves and after rapid recycles' "testers" looked at it they said it was faulty and offered me £8 instead of £80! To add insult to injury they charge £7.99 to send my phone back to me. I DO NOT RECCOMEND!

Be very careful with this company as they had my device said it was beyond economical repair, phone arrived back in perfect working order with no issues as it went and if I had said I except your offer I would have lost nearly £220 off the original offer. Reading the other reviews I am seeing that this happens more often than not so please BEWARE and be CAREFUL, don't let them keep your device for next to nothing get it back and sell it else where.

Absolute disgrace of a company. Please do not use. Offered £118. Phone is in immaculate condition. Not even a scratch on it. Had it unlocked by official EE company prior to sending. They've emailed to say they will offer £1.00 as it is beyond repair. What an absolute joke and scam of a company. Wish I'd looked closer at reviews before using.

They offered £100.00 originally and then changed the offer when they received the phone said the frame was cracked and dented which it is not so selling elsewhere I think they probably change all the offers once they've received the phone just so you want the money and take any offer which I certainly wasn't prepared to do.

Very disappointed they reduced the offer by so much, said it was badly scratched in screen and back, and that there was a dent, all of which I disagree with, but don't want the hassle of getting it back and trying to sell it again

They originally offered 268 but when sent phone in made up things such as screen slightly scratched which i know is a lie but i couldnt be bothered to pay £8 to get my phone back so just accepted the lower offer. Typical recycling companies always lie never offer full price

Original price was reduced because of wear and tear, although I half expected this

They revised my offer downwards slightly due to 'small chips on the edge of the case that will need to be repaired to make the phone saleable'. Personally, I would consider this to be normal wear and tear - the phone was in a protective gel case the whole time I owned it, and no phone will look brand new after two years! Still at least they only took £7 off - it could have been more....

my amount was reduced to a slight scratch on the screen and a small scratch on the side, which was to be expected. I didnt realise that you would have to pay £7.99 cancellation fee if I chose not to prceed. My payment took 6 days to reach me.

Took so long. I had to contact them to chase- nearly impossible to find a telephone number for them. Then when they finally came back to me, they offered me nearly half of what was originally quoted. They reported dents around the iPad, scratched screen and screen lifted from the iPad- none of which was true when I sent it to them! I've now had to spend £7.99 just to get my phone back after their bad customer service and unacceptedable offer. Yet to get it back and just hoping it is actually in the same state as when I sent it! Terrible service. Stick to one of the names you've heard of before. I've exchanged iPhones in the past with no bother at all and super fast with other companies. DO NOT USE 'RAPID' RECYCLE!
We would love to hear how your trade-in went! Help others by sharing your experience
Store Overview
Rapid Recycle is a vibrant site, with an easy to use interface allowing you to sell your old phone quickly and simply. The company prides itself on its competitive pricing and its fast payment system which means you will be paid the next day after it receives your phone. It also offers a Tracked 48 freepost pack, which is insured up to £50, or an optional special delivery label, insured up to £500.
The site homes a range of phones and tablets, with brands like Apple, Samsung and Nokia. The site also accepts bulk sales of devices, for customers wanting to sell 15 phones or more.
How It Works
Find your device on the site, using the search tool or the brand categories. Then select the condition and network status of your phone, fill in your details and complete the purchase. Choose how you want to be paid- either by bank transfer for next day payment when they receive your phone or tablet, or by cheque.
The device will be tested when the company receive it via their freepost service, and when that is all okay they pay you.
Key Points
Communication: Clear communication over email
Pricing: Competitive
Postage: Freepost, free return box available, extra insurance available
Service: Simple, quick and friendly
Website: Pleasant to use with easy navigation
Limited Company
Company Number: 09328478
Company Name: GoodbyeGadgets Ltd
Registered Date: 2014-11-26
VAT Registered
VAT Number: 0
Recycling Accreditation
Weee Number: We do not know if Rapid Recycle is Weee Accredited
Checkmend: We do not know if Rapid Recycle uses Checkmend
Social Accounts
Facebook: We can't find a FaceBook page for Rapid Recycle
Twitter: We can't find a Twitter account for Rapid Recycle