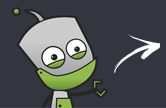 Compare all the stores in one place
Fast & secure payment options
Rated 'Excellent' on Trustpilot
Phones 2 Pounds Review

Payment via:
FREEPOST:
Contact:
---
Customer Reviews
We would love to hear how your trade-in went! Help others by sharing your experience
Latest 10 Customer Reviews out of 486

Avoid at all costs! They lure you in with the highest offer on comparison sites but significantly reduce the offer. When you decline they will give you a revised offer by increasing the offer by about 15%, demonstrating that they are ripping you off as they could have given you the revised offer in the first place.

Very good would recommend to anyone

They received my phone on the 20th sept despite numerous phone calls unanswered and with Emails refusing their offer, asking them for proof of damage and demanding they return my goods, they have not complied i have now contacted Trading Standards and reported them and if no contact by the end of this weekend i will be issuing them with a court summons through my solicitor

Offered 130 at first and then said my phone was broken, which it wasn't when I sent it. Ended up getting 40 as I didn't want to pay for phone to be returned and find they had actually broken it.

Worst company I've used. They suggested there was a deep scratch on the screen (there wasn't) and offered me £50 less than stated on the website. Declined this offer and they icreased to £200 which took 6 days to receive. Will not use again.

They stated LCD was burned and as far as I'm aware it wasn't. And stated that the phone has scratched and damaged casing and screen, this I know is untrue as I took video and photographs before sending to the company and the phone hasn't been out of a protective shock and damage proof gel casing since purchase. I done the photo and video as in reviews of the said recyclers other customers had similar issues and refused alternative offers and to get phone back they had to pay the recyclers the return postage £6.99 So it was a Win, Win for the recyclers no matter the outcome so will most definitely not be recommending Smartphone

the information I received on the assessment of my phone was vague. I didn't have time to query it. So just accepted the amount I was offered.

Never use his service, they changed the offer drastically and still have my phone! Worst service I've ever used

They said my phone was damaged and reduced the price to £125, this phone was examined by an independent retailer before sending who offered £150, they have now said after demanding evidence or send the phone back the damage is not as bad and offered £140, i have still rejected their offer as a matter of principle and demanded they return my property as yet 4 days later they have still not replied

The phone was in absolutely mint condition and it was kept in the case I sent it back with all the time I had it. There were certainly no scratches on it whatsoever. The initial offer was for £163 (I think) and they came back, after they had received it with an offer of £135 (due to the supposed scratches) I rejected this and they can back with £150. If it really was scratched, they would have stood by their offer of £135. I think they must do this in the hope that they will get the phones cheaper as some customers would just agree to the lower off. I know there is not much monetary difference but it is the principal and ethics of their business that I question.
We would love to hear how your trade-in went! Help others by sharing your experience
Store Overview
Phones 2 Pounds Review The team at phones2pounds have been working in the telecommunication sector for over 10 years, and count themselves as experts in the industry. They confidently say they are the best company to send your device in to.
Phones2Pounds offer excellent prices, which is why were so confident to have them on Compare, you won't find better prices anywhere else. Although Phones2Pounds haven't been around for a long time, they have definitely come into the mobile recycling industry confident and competitive. They also offer a good selection of devices.
The only thing we think Phones2Pounds could improve on is their website -although it is easy to use and you won't have any trouble selling your device on there - it just isn't quite as eye capturing as other recyclers on Compare. They have a few sections that aren't quite complete, and the overall look is quite basic.
They offer two payment methods Bank Transfer and Cheque, and aim to pay you on the same day they receive your device - that's quick!
Key Points
Prices: Compatative and high
Website: Easy to function but could do with some styling
Payment: Get paid the same day by Bank Transfer or Cheque.
Limited Company
Company Number: 08764481
Company Name: PTOP Limited
Registered Date: 2013-11-06
VAT Registered
VAT Number: 177613584
Recycling Accreditation
Weee Number: We do not know if Phones 2 Pounds is Weee Accredited
Checkmend: We do not know if Phones 2 Pounds uses Checkmend
Social Accounts
Facebook: We can't find a FaceBook page for Phones 2 Pounds
Twitter: We can't find a Twitter account for Phones 2 Pounds