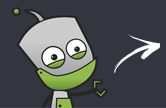 Compare all the stores in one place
Fast & secure payment options
Rated 'Excellent' on Trustpilot
Phones 2 Pounds Review

Payment via:
FREEPOST:
Contact:
---
Customer Reviews
We would love to hear how your trade-in went! Help others by sharing your experience
Latest 10 Customer Reviews out of 426

I had to phone them on 3 occasions to chase up queries they had raised and I had responded to.At the end they stated they found damage and reduced the original amount by £33.As I no longer had the phone I could not verify but I didn't recognise their comments.I was too weary with dealing with them to have it returned to me but I would not recommend or use them again.

Annoyed at reduction in price, the phone was very good condition, but apparently Slight impact damage on side bezel. Not aware of it, but to save hassle of return and going elsewhere sold for reduction

My partner used this company to trade in her Samsung S6. The phone, in most peoples opinions, would be in 'perfect' condition having always had a screen protector and hard case throughout its 18months use. Upon receiving the phone, P2P came back with a counter offer of well under half the original offer due to being 'not in working order'. Assuming the worst and that postman pat had been a little rough we feared it had been damaged in transit, so asked multiple times across a week long period for some pictures to justify this. After receiving a generic response from someone who clearly hadn't read any of the previous emails I gave them a call and was promised pictures within an hour...suprise surprise these never materialised. The phone was returned after paying the £10 'handling fee' - in, as expected, pretty much perfect condition. This company seems to be chancing their luck hoping people will call it quits and accept a low offer. Avoid at all costs.

They tried to paid me less than half price of my normal working mobile phone. Just now they stolen my original box, charger and data cable! Disgusting Company.

I was quoted £150 for a working phone. I sent a working phone in good condition and received a revised quote of £98. The reason that was given was damage to the handset. I contested this and was told pictures would be taken. I then received another revised price of £115. I was not willing to prolong the argument and accepted that price.

Disgusting service, got told a cheque was sent out to me on the Thursday, by Wednesday still no cheque got told to wait till next day, still no cheque. Rang again and they said they would bank transfer, guess what still no cash. I rang them 58 times off different family members phones still no reply. I rang Monday morn Guess what? They kept me hanging on then cut me off again, wen I got through again. I threatened them with trade and standards. Eventually got my cash. Never again would I use these.

I am still awaiting payment from Phones 2 Pounds, I have contacted the seller multiple times however I have not heard back from them. I sent my phone away 5 days ago. I would not recommend this company as they are hard to contact. This is false advertising as it claims as soon as they have my phone I would recieve my money.

After being promised a cheque for £82.00, a week later I still got No cheque. I rang up and hot promised it would be a bank transfer into my account about lunch time, it's 15.20 and it's still not in, I've lost count of how many times I've rang them and got cut off, I've emailed and left voice messages but to no avail. No cash well I want my phone back. Simple. Fuming isn't the word.

Absolute disgrace. Offered £30 less than agreed price due to a 'scratch' which was non-existent. Asked for evidence, nothing. They now refuse to answer emails, the phone number cuts off and they have my item. Do NOT use ever!!!!

very easy transaction.
We would love to hear how your trade-in went! Help others by sharing your experience
Store Overview
Phones 2 Pounds Review The team at phones2pounds have been working in the telecommunication sector for over 10 years, and count themselves as experts in the industry. They confidently say they are the best company to send your device in to.
Phones2Pounds offer excellent prices, which is why were so confident to have them on Compare, you won't find better prices anywhere else. Although Phones2Pounds haven't been around for a long time, they have definitely come into the mobile recycling industry confident and competitive. They also offer a good selection of devices.
The only thing we think Phones2Pounds could improve on is their website -although it is easy to use and you won't have any trouble selling your device on there - it just isn't quite as eye capturing as other recyclers on Compare. They have a few sections that aren't quite complete, and the overall look is quite basic.
They offer two payment methods Bank Transfer and Cheque, and aim to pay you on the same day they receive your device - that's quick!
Key Points
Prices: Compatative and high
Website: Easy to function but could do with some styling
Payment: Get paid the same day by Bank Transfer or Cheque.
Limited Company
Company Number: 08764481
Company Name: PTOP Limited
Registered Date: 2013-11-06
VAT Registered
VAT Number: 177613584
Recycling Accreditation
Weee Number: We do not know if Phones 2 Pounds is Weee Accredited
Checkmend: We do not know if Phones 2 Pounds uses Checkmend
Social Accounts
Facebook: We can't find a FaceBook page for Phones 2 Pounds
Twitter: We can't find a Twitter account for Phones 2 Pounds