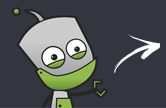 Compare all the stores in one place
Fast & secure payment options
Rated 'Excellent' on Trustpilot
Money For Your Phone Review

Payment via:
FREEPOST:
Contact:
---
Customer Reviews
We would love to hear how your trade-in went! Help others by sharing your experience
Latest 10 Customer Reviews out of 41

Was very quick. They received the phone checked it and i had my money the next day. Excellent would definitely use them again

Really fast service. Only minor issue is that PayPal take a cut/fee from the amount you get so you don't get the full quote

Excellent service

Superfast processing of my order and fast payment. I used a comparison website and came across money for your phone. I liked their website which was really simple and went ahead with the order. I received regular notifications the whole way on my phone and email. I was really pleased and happy that I got the full payment for my iPhone and would definitely recommend and use again. Thanks MFYP

begining to wish i read these reviews first before i sent my phone of to them almost 3 weeks now ive sent my phone of to them and there saying its lost wont be using again or recommeneding them to anyone

Nowhere near the price quoted, reasons given were petty and ridiculous, one of the reasons was, "case", which gave me no clue as the case was brand new. Sent multiple emails and they never replied to one. Had to get the mobile returned and still waiting for it, DO NOT USE

Be warned! Do Not use! You won't get the price quoted (try less than half) and you'll have to wait 10 working days for your money!! Exactly the opposite of what they tell you in all the emails and advertising. And try complaining? You'll never get a personal response, a copy and paste email is the best you can hope for.

MFYP get 1 star for managing to return my phone in the condition it was originally sent rather than the condition they claimed it was in order to downgrade the value of their offer. They claimed that my phone had 'black clouds' on the screen but it has no such defect and so I requested a return rather than accepting their reduced offer. BEWARE I now see this is a common ploy of theirs. Time wasting con artists.

RIP OFF!! Con artists. Do not use

Sent phone to them because they gave me the best price, sometimes not the best thing as they got back to me saying the home button on it was not working and I have had the phone for to years now and never have had a problem. Then when you call them they put you on hold and cut you off after wait 25 min. All I have to say keep well clear of this company
We would love to hear how your trade-in went! Help others by sharing your experience
Store Overview
Money For Your Phone - MFYP Review
Money For Your Phone was one of the first recyclers in the industry launching in 2010. It since has paid out over 10 million pounds to customers for recycling their old mobile devices.
When you send your old phone to MoneyForYourPhone, they will either recycle the phone or re-use the item, and many other mobile recycling companies operate under this practice. Phone are now being re-introduced into the third world developing areas such as Africa and Asia and they're also being back into the European market. These destinations are more popular with mobile phone recycling companies as phones are less affordable and make a real difference to people lives.

Key Points:
Environment:
Have a good policy on environment allowing good condition to be sold on and damaged parts to be recycled.
Payment options:
A bank transfer and PayPal payment are offered with a quick payment within days
Pricing:
Money For Your Phone offers very competitive prices for iPhones more than other models.
Money For Your Phone uses CheckMend to ensure devices are not registered as barred/lost/stolen.

Limited Company
Company Number: 7169016
Company Name: MONEY FOR YOUR PHONE LIMITED
Registered Date: 2010-02-25
VAT Registered
VAT Number: 0
Recycling Accreditation
Weee Number: We do not know if Money For Your Phone is Weee Accredited
Checkmend: We do not know if Money For Your Phone uses Checkmend
Social Accounts
Facebook: https://www.facebook.com/pages/MFYP/
Twitter: @MFYP