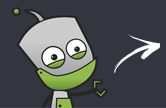 Compare all the stores in one place
Fast & secure payment options
Rated 'Excellent' on Trustpilot
Mobile Phone Xchange Review

Payment via:
FREEPOST:
Contact:
---
Customer Reviews
We would love to hear how your trade-in went! Help others by sharing your experience
Latest 10 Customer Reviews out of 30

Had to write a review as service was excellent! Received bag on Monday. Mailed bag back on Tuesday. Received payment into my account on Friday! Super!

Disappointed - ended up costing me money. Quoted £71, paid £16. Said phone was water damaged and cracked. My phone was not faulty when I sent it. Never ever use this company!!!!

I didn't need to bother with customer service, everything I wanted to ask regarding the process was answered in the emails and post pack. In a matter of minutes, I was able to sell my old mobile phone for more than what I had hoped for.

I was quoted £148 for my old iPhone, this wasn't a bad price as I could get around the same off eBay after all the fees etc. they sent me the packaging pretty fast, I stalled a few days because I'm lazy but after popping it into a post box I was paid via paypal deposited into my account

The payment process was hassle-free and the money will be in your account in no time. This is definitely one of the best options out there.

Price given was accurate to the quote. Seemed like a professional service offered by the recycler and the whole thing took less than 3 days.

The transaction was a breeze from start to finish and I was done in a matter of minutes. I got my post envelope quickly and sent off the phone to them, few days later my PayPal account got a nice little boost.

Me and my girlfriend sold our phones to mobile phone exchange, the whole payment was prompt and I would use them again.

The form was easily understandable and I had them sending a postbag for my phone shortly after that. The payment was done immediately and I didn't encounter any problems. It is definitely worth selling with MobilePhoneXchange.

One man's trash is another man's treasure! This was exactly how I felt when I was able to turn my phone into cash with mobile phone exchange. There is no need for negotiations as they give out a fair price for whatever phone you turn in. The transaction was fast and smooth, and it will definitely convert you to want to sell more stuff with them.
We would love to hear how your trade-in went! Help others by sharing your experience
Store Overview
Mobile Phone Xchange Review
To put it simply, they are the creme de la creme of mobile recycling companies. We, at CompareMyMobile, don't give out praise easily and to give out that type of acclaim you have to earn it. This brand, we believe, are the best on the market and along with a few others fully deserve the praise coming their way.
Mobile Phone Xchange (MPX) was created in 2005, making it one of the original recyclers and they've come out on top with us ever since. MPX, the company who also own Debenhams mobile recycling, provide a whole bunch of payment options from Cheque, Vouchers, PayPal and Bank transfers. The company handle tens of thousands of phones every month and still manage to complete transactions through fast and simple payment.
The company has recently been through some exciting progression - being bought by Brightstar Corp to become Brightstar Buyback and Trade-in. However, their name will remain Mobile Phone Xchange to customers - so that those who have experienced a brilliant service with them in the past can easily find them again should they need to.
The greatest strength of Mobile Phone Exchange is their pricing, as they can be often found near, if not at the top, of our individual makes and models list. Mobile Phone Exchange features in the top 5 of all the popular makers of the mobile industry.
Mobile Phone Xchange list a unique payment option when it comes to mobile phone recycling brands. If you don't own a bank account but would like to receive a cash payment then this option is for you. Mobile Phone Exchange have partnered up with a text message payment provider named i-Movo, to allow you to collect your phone recycled money from your local Pay Point shop. When the payment is due you will receive a message and they will send over a text containing a unique reference number and the amount owed to you. Simply just give that information to your Pay Point retailer and then the money is yours.
This is a great method of payment if you are too young to have a bank account. Or even if you do, there's no fear of the bank keeping your money to pay off your overdraft! An excellent and reliable service.
Once you have found your unwanted phone and accepted the valuation, you will complete an online form and be asked questions about your handset that you wish to trade. It will take no longer than a couple of minutes and then a free post package will be sent to you within 48 hours, along with a unique tracking number. Carefully pack your phone and send it to them, allowing a 3 day period once the phone has been checked and verified.
Not only do they encourage being kind to the environment, they are also fully compliant with European WEEE directives on recycling electrical goods. Phones are resold to developing countries in the third world, allowing your rejected phone allows to enrich a person's life.
Key Points:
Pricing:
One of the companies that consistently offers very good prices, this also extends to a damaged or broken handset.
Environment:
Ever since being established in 2005, they have been doing wonders through mobile recycling.
Website:
All the information you need to answer any questions on their greatly designed website.
Payment options:
Offer a number of payment options, including SMS payment, with a very fast payment to the customer (3 days maximum)
Charity:
If you're truly being picky then a charity payment could be included.
Limited Company
Company Number: 5297206
Company Name: MOBILE PHONE XCHANGE LIMITED
Registered Date: 2004-11-26
VAT Registered
VAT Number: 0
Recycling Accreditation
Weee Number: WEEE/HD0005ZT/ATF
Checkmend: Yes
Social Accounts
Facebook: http://www.facebook.com/pages/Mobile-Phone-Xchange/238371011759
Twitter: @mpxuk