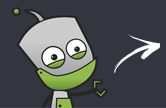 Compare all the stores in one place
Fast & secure payment options
Rated 'Excellent' on Trustpilot
Mobile Cash Mate Review

Payment via:
FREEPOST:
Contact:
---
Customer Reviews
We would love to hear how your trade-in went! Help others by sharing your experience
Latest 10 Customer Reviews out of 800

Description of damage was very very minor and hard to believe. Phone lived in a case for 2 years and they took over £100 off.

Not pleased with the assessment. My phone is in excellent condition so the offer of a reduced rate was unacceptable

Used a poor excuse to drop the price by (how about that...?) exactly 33%. Why not ask for it for free? A joke...

Haven't received my phone back from them.

very simple to do and best price offered

Would have been nice to have got some money for my old phone, but in their defence it was pretty battered

£40 less than offered initially. I expected that after reading reviews. There are many other companies to use so wouldn't use again but my own fault for not reading reviews first.

Very rude young man at their office

I'd never use them again Offers were £205 Then I neede money really quick and offer was dropped to £150 as they said a couple small scratches on back I always had cover on so I don't believe. On this occasion I took money as I had no choice by the time i got offer it was to late to send back Feel cheated and robbed

Quick process but £20 deducted from original offer price for a couple of songs on the casing where it had been dropped.
We would love to hear how your trade-in went! Help others by sharing your experience
Store Overview
Mobile Cash Mate Review
Mobile Cash Mate (MCM) is a part of Greencyc Limited who hold a strong ethos on recycling handsets and refurbishing old devices. They offer a quick, easy and free way to sell mobile phones, with great payment options, to prevent old phones from damaging the environment.
MCM has accreditation from the Environmental Management System as well as holding Waste Management licenses, knowing that they are following good procedures and legislations. This ensures they are providing an efficient way of reducing the amount of mobile waste in our landfill sites across the United Kingdom.
It all starts on their site when you choose your handset from your manufacturer and model search area or the banner showing the latest gadgets. This allows you to view the difference in price and gives an idea of what makes and models sell for the most profit. You will have to fill in your registration once you have accepted the valuation. They will then send a free envelope to your address and for you to send the phone back within in 14 days. Then itâ??s a waiting game for the payday, all pretty simple.
MCM offers a range of payment choices for your used handset. All payments occur after they have received the phone and it has been checked, although bank transfer is the fastest way to process payment. Bank transfers and cheques are paid within a maximum seven days; they also offer an Argos Voucher at an extra 5% on top of the original value.
When getting your quote, you will see other companies in a price comparison, just like ours, which allows you to go to their website. The website and reviews are separate to the one we endorse on CompareMyMobile.
The company also offers a large range of electronic goods from CDâ??s to mobile phones and from gold and jewellery to iPadâ??s & tablets. All these items are fairly price and are listed amongst the other recycling companies.
Key Points:
Good listings:
The website and the company offer a lot of products for you trade in.
Recycling:
One of the best companies to go with as theyâ??re accredited by the Environmental Management Agency. It also holds a Waste Management service and Waste Transfer license.
Comparison site:
When getting a quote you will be taken to their comparison site, where you will find better prices. Good for the customer, bad for business.
Damaged phones:
Doesnâ??t hold a price guarantee and if the goods are found to be damaged slightly, the price will drop.
Limited Company
Company Number: 04849603
Company Name: GREENCYC LIMITED
Registered Date: 2003-07-29
VAT Registered
VAT Number: 833837704
Recycling Accreditation
Weee Number: ISO14001, ISO 9001, Registered Waste Approved/Authorised Treatment Facility
Checkmend: Yes
Social Accounts
Facebook: https://www.facebook.com/mobilecashmate
Twitter: @mobilecashmate