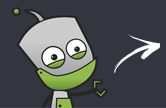 Compare all the stores in one place
Fast & secure payment options
Rated 'Excellent' on Trustpilot
Milk My Mobile Review

Payment via:
FREEPOST:
Contact:
---
Customer Reviews
We would love to hear how your trade-in went! Help others by sharing your experience
Latest 10 Customer Reviews out of 60

Excellent service, good customer service. No messing about

I've sent my mobile 17 days ago. I didn't receive any email confirming they received it. I can't call them since they have no contact number. I sent two messages through their website but didn't get any relply. So far it's very frustrating

Avoid like the plague, never sent the postal pack and still waiting for a reply from 2 emails requesting a resend.

When I filled in the info for the phone I stated that it was damaged, they offered £98, once they received the phone they offered £48, nor good enough. I have asked them to return the phone

The worst mobile recycler ever! Please avoid if you can! You are being offered a higher value for your phone in comparison to other sites but in reality they come back to you (if they don't tell you they never received your phone in first instance - make sure you post it recorded delivery and not use their pre-paid second class stamp!) and offer you much less because e.g. there are marks on the phone, they tested it and phone has faults - rubbish! They offer to send the phone back to you but you need to pay for it and can cost you as much as £30!! So then you accept their lower offer in the end - either way you cannot win and you lose your money. Please avoid them as they will rip you right off! I am still fuming but i have learnt my lesson and wanted to warn other people.

Will use them again brilliant

I still haven't received my payment and no confirmation to say that milkmymobile received my mobile phone.

This was so easy and I got paid straight away will be using them again when I get an upgrade , good coms but I would send Royal Mail tracked as insurance is better than the postage label they give you 5??From me very happy

Review by
Gillian tomlinson
Great service, but felt that the bag sent for postage gave inadequate protection. Also annoying that if you don't accept their offer you have to pay a lot to get the item returned to you.

Sent my phone recorded delivery for £7 They offered me £70 less then what I was quoted online and now want £10 to send my own phone back to me!! Insane! Also says I must pay them via PayPal yet I don't have or use PayPal! Ridiculous company and I will make sure I never ever ever suggest this company to a friend or foe. I would give -5 stars if possible.
We would love to hear how your trade-in went! Help others by sharing your experience
Store Overview
Milk My Mobile review
Milk My Mobile sports a smart, easy-to-use website that CompareMyMobile knows users will appreciate.
To get started simply begin typing the make and model of your device into the blue search bar by the milkman at the top of the page and select the right handset to proceed. You'll soon be presented by a number of questions for you to answer, to ensure that Milk My Mobile offer you the right price for your old tech.
It also offers you the chance to enter your IMEI number, the unique number dedicated to your smartphone which monitors whether your device has been reported as lost or stolen. All recyclers on CompareMyMobile will ask for this number – as a standard they use it to ensure that mobile phone recycling does not encourage smartphone theft. All decent recyclers will features this in their process.
Once you have filled out all of these sections, you'll see a price appear at the bottom on the page – click on 'Milk my mobile!' if you are happy with your price to move on to the next stage.
Here you have the option to create an account either using your Facebook login, Twitter login, or by creating a new username and password for the website. Once you've chosen how to create an account, just enter your address details and how you'd like to be paid – you can choose between cheque and BACS, with the latter being a faster option for you.
Milk My Mobile gives you two options as far as sending your phone goes – simply print off the label which gets you free postage (you'll be able to send your device off straight away) or ask them to send you an addressed back for you to send your device off in.
Once you've chosen all of your options and proceeded to the end, you'll receive an email confirming the process. You'll also receive an email when Milk My Mobile have received your device and confirmed that it is in the condition you said it was – that same day you should receive payment too.
Key Points
Fast payment option
Two postage options
Easy-to-navigate website
Limited Company
Company Number: 8710095
Company Name: WK Global Ltd
Registered Date: 2013-09-20
VAT Registered
VAT Number: 8710095
Recycling Accreditation
Weee Number: We do not know if Milk My Mobile is Weee Accredited
Checkmend: We do not know if Milk My Mobile uses Checkmend
Social Accounts
Facebook: https://www.facebook.com/milkmymobile
Twitter: @milkmymobile