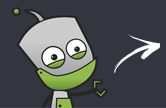 Compare all the stores in one place
Fast & secure payment options
Rated 'Excellent' on Trustpilot
Metro Recycle Review

Payment via:
FREEPOST:
Contact:
---
Customer Reviews
We would love to hear how your trade-in went! Help others by sharing your experience
Store Overview
This Metro Recycle Review Could Be Better
For all of the recycling services out there today, customers are more choosy and ever and sadly, this Metro Recycle Review could be much better if they offered more payment options. Unfortunately, metrorecycles only offers 2: Cash, which comes in the form of a cheque, or a credit to a stored value card. So unless you are an Argos shopper, you are simply out of luck because there are many other services available that offer much more. But, this does not mean that some people and cannot benefit from their services well because they can.
Metro Recycle Review highlights fantastic order processing
This Metro Recycle Review is incredibly favorable when it comes to how easy it is to process your order. Once you've selected your device and receive your quote, you enter some basic information about your device as well as your billing address and account specifics. Once that is completed you simply wait for the postpaid envelope to arrive at your house, and then return your device to the company and way for them to conduct an inspection. Once that is finished you get paid, it's that simple to use and enjoy.
Metro Recycle Review highlights a limited payment service
This metro recycle review would be much more favorable if these options were available to everyone. But, for reasons that make no sense whatsoever, they are not. Maybe over time metrorecycles will branch out and expand so that more and more people can experience so easy it is to use their service along with being able to enjoy the wide selection of devices which they accept. Not to mention, they pay rather well if the device is in good condition, and they generally pay within one business day of inspecting the unit once it arrives at the center.
If you are looking for a good place to recycle your electronic device, then hopefully this metro recycle review will help you to discover what options are available. Nothing is more important or more necessary than recycling our old electronic junk, and metrorecycles is a good place to go through if you are an Argos customer, or are willing to wait for the cheque to show up in the post. If only other companies had the selection available through metrorecycles, finding the right one would not be so difficult or time-consuming. So, hopefully, they will expand their operation to make these attributes available to more and more people.
Metro Recycle Review reveals great selection
Metrorecycles does have an extensive list of phones which they accept that cover the gamut of product functionality as well as brand names, and they do pay competitive prices for the trade-ins they accept. However, because their payment options are limited and focused on one group in particular, you may have to wait quite a while for the cheque to arrive in the post. So, this metro recycle review would be better if they did indeed offer their customers as well as the general public more options.
The most important thing to remember when reading through this metro recycle review is that the most important thing is that we all recycle our electronic devices. They are extremely harmful to our environment, and we can make a big difference when we properly dispose of the junk we no longer use. Metrorecycles is dedicated to properly getting rid of electronics, and they are a trusted and reliable source to use when you really want to make a difference. Sadly, however, because they do not offer things like direct deposit, many people are simply going elsewhere.
Limited Company
Company Number: 4155766
Company Name: EAZYFONE LIMITED
Registered Date: 2001-02-07
VAT Registered
VAT Number: 703409857
Recycling Accreditation
Weee Number: We do not know if Metro Recycle is Weee Accredited
Checkmend: Yes
Social Accounts
Facebook: https://www.facebook.com/Envirofone
Twitter: @envirofoneuk