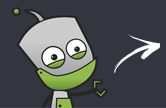 Compare all the stores in one place
Fast & secure payment options
Rated 'Excellent' on Trustpilot
Kaso Recycle Review

Payment via:
FREEPOST:
Contact:
---
Customer Reviews
We would love to hear how your trade-in went! Help others by sharing your experience
Latest 10 Customer Reviews out of 87

They dropped their offer price considerably. There were slight marks on my phone but nothing that caused any failures and nothing at all wrong with the screen. I only accepted as it was too much effort to get it back and sell myself. Though I guess that's what they hope when they offer you a value that is higher than others.

A very quick service and quick payment too. One thing.. I was paid less than I expected, it wasn't enough to argue about but felt a little disappointed. Overall, I would recommend to others.

Very pleased. Payment made day after they recieved the unit. I would use again.

All went as it should.

Excellent service

They made a goodwill payment. They assessed phone and it was beyond economical repair after falling off the roof of the car at speec so getting anything for it was a bonus.

Excellent communication and service

amazing service, very fast and the people were very polite. reduced my ipad slightly but were able to make a deal with me that i'm very thankful for as my ipad wasn't in the best condition but was still able to get £60, would highly recommend!!!!!

Very poor. They reduced the offer significantly, saying there were a couple of items that reduced the value. I had the iPad checked out at a local iRepair store who were willing to offer £65, the only reason I went with this company was because their offer was slightly more (£80). However when they replied, they reduced their offer to just £35. 2 weeks on from receiving the 'offer', which I rejected and asked for my item to be returned, I'm still waiting to get my iPad back. Not happy

They reduced my price for £10 for "general wear and tear" no damage etc but i just took the offer and the money came through quickly
We would love to hear how your trade-in went! Help others by sharing your experience
Store Overview
Limited Company
Company Number: 09904727
Company Name: KsoGadgets Limited
Registered Date: 2016-04-18
VAT Registered
VAT Number: 0
Recycling Accreditation
Weee Number: We do not know if Kaso Recycle is Weee Accredited
Checkmend: We do not know if Kaso Recycle uses Checkmend
Social Accounts
Facebook: https://www.facebook.com/Kasorecycle-172163836485082/
Twitter: @https://twitter.com/kasorecycle