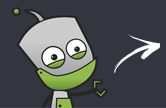 Compare all the stores in one place
Fast & secure payment options
Rated 'Excellent' on Trustpilot
Kaso Recycle Review

Payment via:
FREEPOST:
Contact:
---
Customer Reviews
We would love to hear how your trade-in went! Help others by sharing your experience
Latest 10 Customer Reviews out of 82

A very quick service and quick payment too. One thing.. I was paid less than I expected, it wasn't enough to argue about but felt a little disappointed. Overall, I would recommend to others.

Very pleased. Payment made day after they recieved the unit. I would use again.

All went as it should.

Excellent service

They made a goodwill payment. They assessed phone and it was beyond economical repair after falling off the roof of the car at speec so getting anything for it was a bonus.

Excellent communication and service

amazing service, very fast and the people were very polite. reduced my ipad slightly but were able to make a deal with me that i'm very thankful for as my ipad wasn't in the best condition but was still able to get £60, would highly recommend!!!!!

Very poor. They reduced the offer significantly, saying there were a couple of items that reduced the value. I had the iPad checked out at a local iRepair store who were willing to offer £65, the only reason I went with this company was because their offer was slightly more (£80). However when they replied, they reduced their offer to just £35. 2 weeks on from receiving the 'offer', which I rejected and asked for my item to be returned, I'm still waiting to get my iPad back. Not happy

They reduced my price for £10 for "general wear and tear" no damage etc but i just took the offer and the money came through quickly

Very helpful team. Cheque didn't arrive but resolved the same day with transfer of full amount into my back account. I recommend this company.
We would love to hear how your trade-in went! Help others by sharing your experience
Store Overview
Limited Company
Company Number: 09904727
Company Name: KsoGadgets Limited
Registered Date: 2016-04-18
VAT Registered
VAT Number: 0
Recycling Accreditation
Weee Number: We do not know if Kaso Recycle is Weee Accredited
Checkmend: We do not know if Kaso Recycle uses Checkmend
Social Accounts
Facebook: https://www.facebook.com/Kasorecycle-172163836485082/
Twitter: @https://twitter.com/kasorecycle