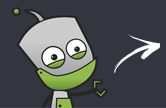 Compare all the stores in one place
Fast & secure payment options
Rated 'Excellent' on Trustpilot
iPhone Recycling Review

Payment via:
FREEPOST:
Contact:
---
Customer Reviews
We would love to hear how your trade-in went! Help others by sharing your experience
Latest 10 Customer Reviews out of 196

If you want to loose your phone and money go ahead and use this incompetent company. They send you the thinest package which courier people can feel and your phone will be stolen. Then they will take a month to let you know that your phone has been stolen!!!!!!!!

Brilliant service, market leading price for my phone despite it having a damaged screen. Posted Friday afternoon and had the money by Monday night. Couldn't ask for more.

Easy, simple, quick. Received what I was quoted.

Apparently my phone had a dent in it so instead of the original offer of £71 I was offered £41. I spoke to someone else who had exactly the same thing done. I get the feeling a good price is offered to get the deal and then they knock it down as much as they can hoping that you will just accept it.

Was originally offered £51 but due to a 'dent' or 'chip' observed when the phone was received this was reduced to £31. I can't recall any marks on the phone but couldn't cope with the hassle of taking it back so accepted the revised offer. The cynic in me says this happens quite frequently.....

Was a good company, sent a quick evaluation but still haven't received any payment and it's been 9 days.

Fantastic service

I was kept informed all through the process.

I told them the phone was faulty (button did not work). They offered a price for a faulty phone which I accepted. They then tried to reduce the price because the phone was faulty. I said no. Got a great price elsewhere.

Messed up my invoice witch took 3 days to fix but happy
We would love to hear how your trade-in went! Help others by sharing your experience
Store Overview
As you can tell by the name, iPhone Recycling focus on getting you the best prices for your old iPhones. They offer good prices for both working and damaged phones, with a very quick turn around.
The iPhone Recycling website is very easy to use, although a little gray in colour. Simply search the model of the device you want to sell in the search bar at the top of the homepage. Select your device's condition and network to get your final quote and it to your basket.
iPhone Recycling offer networked pricing, which is becoming a newly popular option for recyclers. This allows you to select the price dependent on your network. They will also pay you on the same day that they receive and check your device, this makes the whole process of selling your device very simple.
They also offer free postage, and a free Jiffy bag to send your devices in, this makes the process of sending your device off very hassle free. Not only this, but if you are not happy with your final quote once they've received your device, they will send it back to you free of charge. Many recyclers often don't state that they will change you if you decide you want to get your phone back, often leaving customers very frustrated! And the little surprise they post you is added bonus!
On top of there free postage and quick payment, iPhone Recycling also have great reviews on Trust Pilot - a popular customer review website. They have earned themselves an 8.9/10, a lot higher than numerous other recycles on Compare. We always recommend reading other customers reviews before choosing a recycler to send your device too, and iPhone Recycling definitely have happy customers.
Key Points:
Devices: Focusing mainly on iPhones, iPhone Recycle restrict themselves on the number of customers they could have. But both their working and non-working prices are quite good.
Postage: If you're not happy with their final quote once they've received your device, they will send it back free of charge.
Payment: They boast same day payment, making for a very quick overall process.
Limited Company
Company Number: 08555899
Company Name: Ethicycle Ltd
Registered Date: 2013-06-04
VAT Registered
VAT Number: 169506971
Recycling Accreditation
Weee Number: We do not know if iPhone Recycling is Weee Accredited
Checkmend: We do not know if iPhone Recycling uses Checkmend
Social Accounts
Facebook: https://www.facebook.com/iphonerecycling
Twitter: @https://twitter.com/iphone_recycle