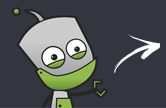 Compare all the stores in one place
Fast & secure payment options
Rated 'Excellent' on Trustpilot
iPad Recycle Review

Payment via:
FREEPOST:
Contact:
---
Customer Reviews
We would love to hear how your trade-in went! Help others by sharing your experience
Latest 8 Customer Reviews out of 19

Fantastic. Fast. Easy.

Excellent seamless service all round with v prompt payment (considerably higher prices paid than Apple too) Thanx guys ????

This company was great from start to finish. Great prices, and very efficent.

I would recomment this company. They had great comunication throughout, a hassle free process

I find it hard to judge a company on the internest - it's very rarely you find a 100% honest company who will give 100%, but iPad recycle did just that. I would highly recommend.

They gave me the highest price for my iPad, and there was no messing around. I sent my iPad on Tuesday afternoon and the money was in my account Thursday morning. I'm very impressed :)

A very honest company. I sent my iPad Grade A and they were more than happy to accept, no messing around like previous companies I have used. These guys are quick and honest.

iPad Recycle have very quick payment.. They paid me the very same day they received my iPad. I've used them 3 times now, and they have never failed to pay me faster than my expectations. I couldn't fault them, and I would recommend them over any other company.
We would love to hear how your trade-in went! Help others by sharing your experience
Store Overview
iPad Recycle Review
Most likely you'll be able to tell by the name that iPad Recycle focus of buying your old, unwanted iPads so that you can put cash towards buying a new one!

Although iPad Recycle only focus on iPads, you can guarantee that because of this they'll be determined to get you the best possible selling price for your iPads. They have a selling price for all iPads, including the iPad Air 2 and iPad Mini 3rd Gen.

On their 'Why Choose Us' page, iPad Recycle claim to offer the best quote for your iPad compared to multiple other mobile recycling sites. They'll even give you an extra £3 for having all your accessories.

iPad recycle is ranked at number 4 in the category Mobile Recycling on TrustPilot (a popular customer review website), praised for their quick and efficient service. Not many people would argue that iPad Recycle are the company to go to for best prices and service for selling your old iPads.

Unfortunately, iPad Recycle don't accept broken or damaged iPads, they must switch on and not have cracked or badly scratched screens. They will also only accept an iPad that has been cleared of all its data for security reasons. But that's okay as iPad Recycle kindly offer you a simple guide on how to remove your iCloud account, and fully wipe all your data from your iPad on their website.

iPad Recycle make the process of selling you device very simple. When you visit their website there's no messing around, you're sent straight to the page where you select which iPad you want to sell. It then slides you to the next section where you select the size and condition of your iPad, giving you a quote to match your selections. They're even so confident with their prices that they'll show you what you could be getting paid with other recyclers too. On top of all of this, if you like iPad Recycle on Facebook they'll add another £5 onto your quote!

Another reason for their great customer reviews is their quick payment on all platforms. They claim that they will dispatch the payment only a few hours after they receive your iPad. Their payments options include cheque, bank transfer, PayPal and vouchers. Not only this but they offer a free full tracked Royal Mail service that insures your package for £50.
Key Points:
Excellent service: For a small company they have great customer reviews for their service.
Pricing: They offer some of the best prices for iPads, they're so confidant that they'll show you other recyclers prices while they quote you.
Simple Website: iPad Recycle off a very simple and efficient website.
Damaged iPads: Unfortunately they do not accept iPads that are not working or damaged.
Charity: Something that isn't offered as a payment option.
Limited Company
Company Number: Sc351010
Company Name: Phonesmart Ltd
Registered Date: 2008-11-07
VAT Registered
VAT Number: 97006031
Recycling Accreditation
Weee Number: We do not know if iPad Recycle is Weee Accredited
Checkmend: We do not know if iPad Recycle uses Checkmend
Social Accounts
Facebook: https://www.facebook.com/iPadRecycle?fref=ts
Twitter: We can't find a Twitter account for iPad Recycle