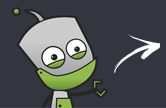 Compare all the stores in one place
Fast & secure payment options
Rated 'Excellent' on Trustpilot
Gecko Mobile Recycling Review

Payment via:
FREEPOST:
Contact:
---
Customer Reviews
We would love to hear how your trade-in went! Help others by sharing your experience
Latest 10 Customer Reviews out of 130

Easy Peasy. Very quick and simple. Highly recommended

Screen burn - £281 reduced £71 - no screen burn but even new screen not cost £110. Very poor.

Super helpful. Sent a day late but still honoured the guaranteed price

easy to use service - fast and efficient and good updates

Perfect

Reduced price by £100 just for faulty ear piece so refused and received mobile back

Happy with this company.

very easy and good to use. best price I could find around. thanks

Very easy to deal with, received email confirmations along the way - once the phone was received, when it was examined and once the payment has been executed. Will definitely use again!

Offered the best price and made the process easy.
We would love to hear how your trade-in went! Help others by sharing your experience
Store Overview
Gecko Mobile Review
With their unusual name it's safe to say that once you've used Gecko Mobile Recycling you won't be able to forget them. Although many people haven't heard of Gecko before they are offering some of the best selling prices for their iPhones and iPads, and we believe they will soon be one of the biggest competitors for recyclers.
Gecko will even offer you the same price for your faulty device as they would your working device, they just ask that you be open and lenient to a price change once they have checked it over. They ask you to list the devices faults during your quote so they can get back to you with a final quote as quickly as possible.
How it works:
Gecko makes the process as simple as possible, everything you need to do all happens on the first page you arrive to on their website. You simple scroll to find the iPhone you want to sell, and fill in the options selecting your size, condition and network. There are only a few recyclers that actually accept networked phones. With help buttons at every step, it's almost impossible to not know what you're doing. and if you're still stuck, they have an instant chat feature on their website. The process is exactly the same for iPads too, you just need to select the "Sell iPad" tab when you first arrive on their website.
To make you more enticed, gecko state that they can have the money in your account the day after you post your device. By their very positive reviews, we believe this to be true. Gecko has received only positive reviews, all reaching 5 stars, and we believe that's something to shout about.
If you haven't heard of Gecko Mobile Recycling, we highly recommend that you check out their prices.
Key Points:
Good Service: For a small company Gecko have good reviews, all reaching 5 stars, but they have only 20 reviews so far.
Pricing: They offer some competitive prices for their iPads and iPhones.
Simple Website: Gecko offer a very simple and efficient website.
Damaged Devices: They will accept damaged phones but you must be open to compromise once they have checked over the device.
Limited Company
Company Number: 8765449
Company Name: Gadget Recycling Limited
Registered Date: 2013-11-07
VAT Registered
VAT Number: 0
Recycling Accreditation
Weee Number: We do not know if Gecko Mobile Recycling is Weee Accredited
Checkmend: We do not know if Gecko Mobile Recycling uses Checkmend
Social Accounts
Facebook: https://www.facebook.com/GeckoMobileRecycling/?fref=ts
Twitter: @https://twitter.com/gecko_mobile