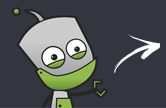 Compare all the stores in one place
Fast & secure payment options
Rated 'Excellent' on Trustpilot
Gadget Xchange Review

Payment via:
FREEPOST:
Contact:
---
Customer Reviews
We would love to hear how your trade-in went! Help others by sharing your experience
Store Overview
Gadget Xchange Review
Gadget Xchange are a solid and comprehensive recycling service that not only trade in your gadgets but also sell gadgets too. Whether you have a used mobile phone, desktop computer or a GPS navigation system you can get good money simply by sending it out and having it valued today. On the buying front, their extensive list shows a number of electronics, from mobile phones to consoles or home items. However, the value they sell their items for can be pretty extortionate and you might find cheaper prices if you shop around.
It's the recycling business we really care about though and when it comes to this Gadget Xchange offer good customer service on all levels. We don't list any of their prices on our comparison site, simply due to the questions you have to answer to get a quote for your phone. When checking out their prices, we were happy to see that they offer good, fair value on all makes and models. Gadget Xchange knows how to make the most out of the devices they receive which is one reason why they pay more than their competition.
To go with the good value, comes four easy instructions to follow. To start with, you will need to find your make and model. If you have difficulty finding your model, you're able to send them an e-mail or fill in the web form to notify the company and get a competitive unique price. Once your gadget has been found, you simply choose which accessories come with the phone you are sending, using the tick boxes, and press calculate. Then comes the mood changer, as there's a chance you could be left disappointed with lower prices depending on the condition of your phone. But a smile is more than likely to appear with cartooned dollar eyes flashing frantically on the page.
Once you've gone through the process, Gadget Xchange will send out a freepost envelope, or packaging for larger items, with full directions on how to send the gadget to them. Once they have received your gadgets they will check them over, confirm their value and then a cheque will be on its way.
That's where the negative aspect appears, as they only offer you one choice of payment. A cheque can be slow and also takes time to clear with the bank, so if you are looking for quick payment then you should take that into consideration.
Key Points:
Pricing:
Excellent valuation on good condition handsets with full accessories included. Also extends to other electronic goods.
Buying option:
You can buy goods which are brand new/recycled from their website but at high prices.
Free postage:
Everyone loves free postage in mobile recycling business.
Environmental policy:
Have a great policy for recycling and reusing all electronic gadgets.
Payment options:
Only offer a cheque payment which can be slow when waiting for money.
Limited Company
We do not know if Gadget Xchange is a Limited Company
Company Number: -
Company Name: -
Registered Date: -
VAT Registered
VAT Number: 0
Recycling Accreditation
Weee Number: We do not know if Gadget Xchange is Weee Accredited
Checkmend: We do not know if Gadget Xchange uses Checkmend
Social Accounts
Facebook: https://www.facebook.com/gadgetxchangeuk
Twitter: @gadgetxchange