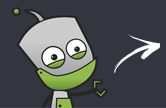 Compare all the stores in one place
Fast & secure payment options
Rated 'Excellent' on Trustpilot
Gadget Converter Review
Payment via:
FREEPOST:
Contact:
---
Customer Reviews
We would love to hear how your trade-in went! Help others by sharing your experience
Latest 6 Customer Reviews out of 27

Offered a higher price online then reduced the offer on receipt of the phone with no explanation. I could have got more elsewhere.

They offered me a "guaranteed " 275£ for my phone. Once they received using they're own pre paid envelope they said it was received after the 7 days and had a mark on the side so offered me a new "guaranteed" 130£ Which no one in the right mind would take. I'm still awaiting return of my phone after paying the 10£ return fee. Stay well clear of these people. And read the other reviews

Wouldn't sell to them again - sent my iphone 5s in and was quoted £53 for this (I was aware that this may go down once they checked my phone) however, I didn't think it would fall as low as £15! For a few dents on the top and bottom, the iphone was still in a good, working condition and was definitely worth more than £15. That really isn't the main thing that bothered me though, the biggest thing that angered me was the fact that they charge £10 to send your phone back to you! Your OWN phone and they want to charge that much to send it back, not even 1st class as well it is economy (3-5 days) not even online shops charge that much for 1st class delivery never mind 3-5 days!! Joke! Clearly know that people aren't going to pay to get it back at that rate. Wouldn't recommend them to anyone. Even the payment didn't come in as quick as they advertise it to.

Good fast service and offered a free return of phone as I didn't agree with final value of phone. They are quite strict on wear and tear and reduced the original offer considerably. However after discussions we came to an agreement and we compromised. Payment was fast paying into my account.

This company is deliberately misleading - expect to get a fraction of the price they promise. I was promised £70 for my phone in all correspondence they sent me - including in an email confirming receipt of the phone. At the final stage (about three hours after the email saying I was due £70) I was then told I could have £20 or I would incur a £10 charge if I wanted the phone returning to me. I will never use again.

Gadget Converter made me a lower offer from £80 to £60 as they said signs of wear on back casing! If I did not accept the offer they wanted £10 to return the phone. It was really a no win situation for me, so accepted the offer. Once offer had been accepted payment by bank transfer was made within 24 hours
We would love to hear how your trade-in went! Help others by sharing your experience
Store Overview
Limited Company
Company Number: 09945186
Company Name: Restore or Recycle ltd
Registered Date: 0000-00-00
VAT Registered
VAT Number: 0
Recycling Accreditation
Weee Number: We do not know if Gadget Converter is Weee Accredited
Checkmend: We do not know if Gadget Converter uses Checkmend
Social Accounts
Facebook: https://www.facebook.com/gadgetconverter/
Twitter: @https://twitter.com/ConverterInfo