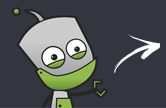 Compare all the stores in one place
Fast & secure payment options
Rated 'Excellent' on Trustpilot
FoneBank Review

Payment via:
FREEPOST:
Contact:
---
Customer Reviews
We would love to hear how your trade-in went! Help others by sharing your experience
Latest 5 Customer Reviews out of 8

Fonebank was fast, professional and efficiant way to sell unwanted phones. I loved the choice I had of selecting payment options that suite me, and the form was short to fill in. Once the service has been used by entering details into the site I got the postbag delivered, it was filled with some information on what happens next and how to send. I posted it back recorded however, as I wanted to be sure the phone got to where the money comes from! Payment was fast, will use again.

Good and fast turn around of payment, whole thing was pretty simple.

I'd like to thank you guys for the advice on paying for recorded postage instead of the freepost, felt so much more comfortable sending off my iphone in a post bag knowing it was insured and tracked. Whole process was easy other than having to go to the post office to do that, but like I said I wanted the added confidence as I'd never heard of these stores before.

This was my first time using Fonebank, they very very friendly, good service and a great price given for my old mobile. I would recommended to my friends and family

Professional service and extremely quick, would use again in the future.
We would love to hear how your trade-in went! Help others by sharing your experience
Store Overview
Fonebank Review
If you think of good customer service and satisfaction when it comes to the mobile recycling industry, experts would automatically direct you to Fonebank. After reading numerous reviews from hundreds of their customers, you get the sense they can't do wrong.
Digging deeper into the whole company you would think after reading those reviews that I couldn't find anything. Well you're wrong, one thing that stands out to the expert eye is their pricing. To put it in simple terms, it's not the best. Not one of their prices is the highest bid on our database for the makes and models, which it claims to be on their website.
The task of selling your phone is certainly not a hard one. The first steps will require you to register some details to make an account on the site. After you have found the model you wish to trade in, you add it to the cart. You will then receive an email about your transaction which contain your order details. Now the final step is to send your old phone through the post and wait two days for the payment, after the phone has been confirmed by Fonebank.
It sounds simple, and it is with easy instructions on their website. The Fonebank website is another aspect which keeps the good customer reviews coming. Plenty of information was at the fingertips of the user and all designed in a good layout, for you to navigate through the site.
Another benefit of Fonebank is how fast you get paid for your old phone. You can choose to be paid by cheque or through a bank transfer, but it doesn't matter which option you choose because you will get your money within a 2 day period. Don't be impatient because the payment will be sent only after the phone reaches its destination, so it may depend very much on the postal services from your location.
At the end of the day, Fonebank is a great company which has built a good reliable reputation and brilliant customer service. The brand doesn't give you the biggest price but you will receive quick payment and good postage deal.
Key Points:
Clever website design:
Allows all the information you need at your fingertips especially with all the customer reviews that have been submitted by brand on their website.
Good customer reviews:
If a large number of reviews are mostly excellent then you must be doing something right.
Reliable and trustworthy company:
Been around for a while now and have built a great reputation through a reliable service.
Pricing:
Not the best prices around if you shop and compare on our website.
Limited Company
Company Number: 4591053
Company Name: CORPORATE MOBILE RECYCLING LIMITED
Registered Date: 2002-11-15
VAT Registered
VAT Number: 915784789
Recycling Accreditation
Weee Number: We do not know if FoneBank is Weee Accredited
Checkmend: Yes
Social Accounts
Facebook: https://www.facebook.com/fonebanker
Twitter: @fonebanker