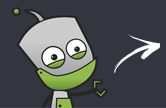 Compare all the stores in one place
Fast & secure payment options
Rated 'Excellent' on Trustpilot
Ecourmobile Review

Payment via:
FREEPOST:
Contact:
---
Customer Reviews
We would love to hear how your trade-in went! Help others by sharing your experience
Latest 2 Customer Reviews out of 4

I too have had a very bad experience with this company. I sent my Samsung galaxy S3 to them in August 2014 but have heard nothing at all since this time. I paid for it to be delivered by Special Delivery, tracked it online and know that they signed for it and received it the next day. I have tried calling them but was told 'no one is here to take your call'. I have emailed them but no reply. They really should be reported so that other people are not conned out of their sale, it is daylight robbery and they should not be able to get away with it.

I sent this company my samsung galaxy s2 and they quoted me £90 for it. This was over two months ago and I've tried calling them to enquire where my payment is and I get no answer. I've also sent them several emails and have had no reply. THIS IS A DUD COMPANY AND I WOULDN'T USE THEM EVER!!!!!!!
We would love to hear how your trade-in went! Help others by sharing your experience
Store Overview
EcoUrMobile Review
EcoUrMobile are not considered a top recycler in terms of offering the best cash offers or time scale of your payment. However, what they do offer are decent payment options and a chance to offload your broken, damaged phone to be recycled.
We, at CompareMyMobile, found that EcoUrMobile offered a straight forward service in terms of trading in your mobile phone. The clear instructions grab your attention on the homepage allowing you to complete the transaction very easily, should you agree with the price. Their process of registering the details is designed with you in mind. This allows you to save time, so you could spend more time on what you want to spend the money on.
The pricing for a lot of popular handsets is not very good price and phones can be traded in for around �£100 more with other companies, that's if you check our service first. However, if your phone is damaged then EcoUrMobile can offer a much better price and one that is at the top end of the market.
One of the plus points that EcoUrMobile have in their favour is their good payment options. An electronic bank transfer is the most popular as the payment will be in your bank as soon as the phone has been received. A cheque payment can also be utilised, sent out on receiving the device. The last service their offer is PayPal and that, again, is a quick payment - going through within the same day the phone has arrived. All in all, EcoUrMobile have got it sorted when offering one of the best payment services in market.
Key Points:
An improving company:
The service they offer can always be found to improved, especially on their biggest weaknesses, over time.
Prices on damaged phone:
One of the best in the market when offering you a price on damaged devices.
Good website layout:
Well-designed layout with simplicity in mind, allowing customers not to waste any time.
Pricing:
Not the best pricing available if you look around, doesn't offer a high price on any working items.
Poor reliablity rating:
Some customer reviews don't find the service entirely reliable.
Limited Company
Company Number: 7223957
Company Name: ECOURMOBILE LTD
Registered Date: 2010-04-15
VAT Registered
VAT Number: 0
Recycling Accreditation
Weee Number: We do not know if Ecourmobile is Weee Accredited
Checkmend: We do not know if Ecourmobile uses Checkmend
Social Accounts
Facebook: We can't find a FaceBook page for Ecourmobile
Twitter: We can't find a Twitter account for Ecourmobile